This article was published on September 28, 2018 and was updated on December 5, 2019.
Returning OFWs shouldn't waste their limited time with their families getting an Overseas Employment Certificate (OEC)—which can last for an entire day. If you're in the exact situation, you should know that there's a way to save you time. Did you know that you can get a Balik Manggagawa OEC exemption?
Yes, you read that right. Returning OFWs aren't required to secure an OEC, as long as they meet certain conditions.
You can avail of an OEC exemption online with just a few of clicks. All you have to do is use the Balik Manggagawa (BM) Online System.
Who Can Get a Balik Manggagawa OEC Exemption?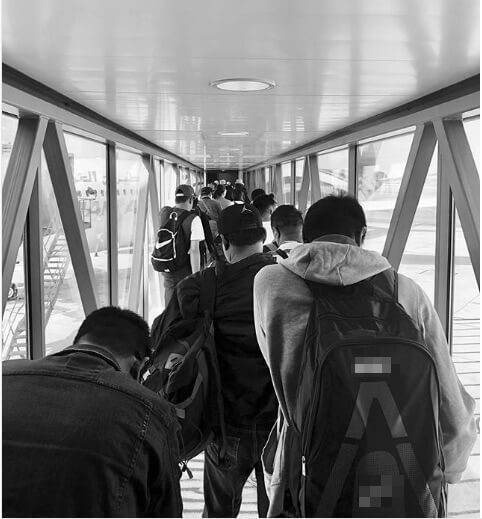 Not everyone is entitled to an OEC exemption. You have to be a returning OFW (also called Balik Manggagawa) with a valid work visa or work permit who meet all the following requirements:
Returning to the same employer
Returning to the same job site
Have a record in the POEA database (Meaning, the POEA previously issued an OEC to you)
If you want to know how to get OEC exemption online especially for stranded OFWs because of the pandemic, you may check the video below.
How to Get an OEC Exemption Online
A qualified Balik Manggagawa worker can get an OEC exemption online via the BM Online Processing System. Here are the steps to be exempted from getting an OEC before returning to your employer.
Step 1: Register for a BM Online Account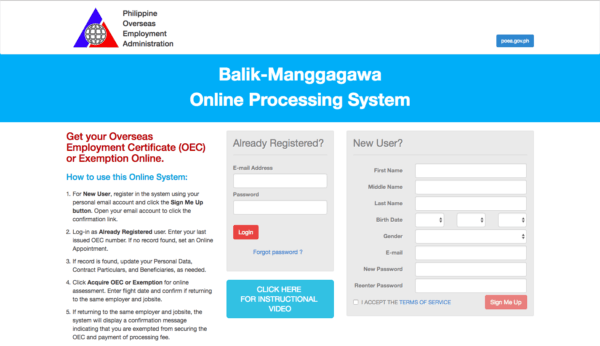 Go to the BM Online System (1). Fill out the fields under New User, accept the Terms of Service, and click the Sign Me Up button. Check your email (the account you registered) for a confirmation link from the POEA. Click on the link to activate your BM Online account.
Step 2: Log in to the BM Online System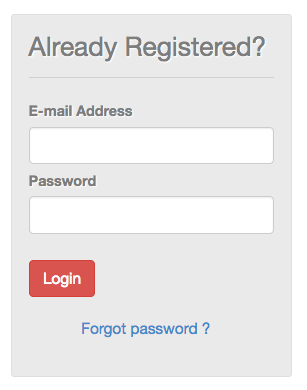 Once you see a notice on the screen that says your account has been activated, you can already sign in. Under the Already Registered section, enter your email address and password.
After logging in, an OEC Number Verification pop-up will appear. Enter your last issued OEC number. If you can't remember it or the system found no records, set an online appointment for securing an OEC.
If your record is found, confirm if you're returning to the same employer and job site by clicking the Yes button. But if you have a new employer or job site, click the No button to set an appointment.
Step 3: Update Your Profile Page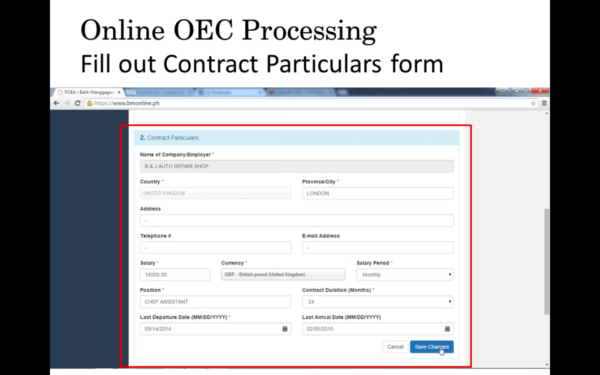 Fill out the following forms at the My Profile page:
Personal Data form (To change any personal information, click the Edit button.)
Contract Particulars form
Legal Beneficiaries form
Click the Change Photo box to upload your profile picture. Make sure that the photo shows your full face like that of your passport photo.
Step 4: Click Acquire OEC or Exemption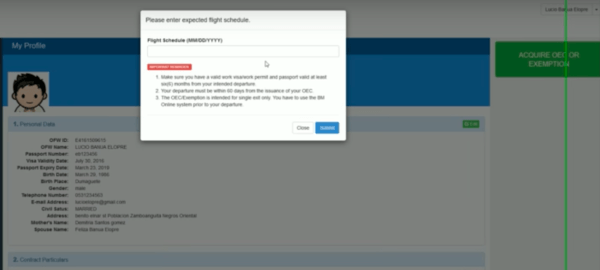 Enter your expected flight schedule. Your departure date must be within the 60-day OEC validity period. Click the Submit button. Make a final confirmation that you'll return to the same employer and job site by clicking the Yes button at the pop-up window.
Step 5: Wait for the OEC Exemption Confirmation Message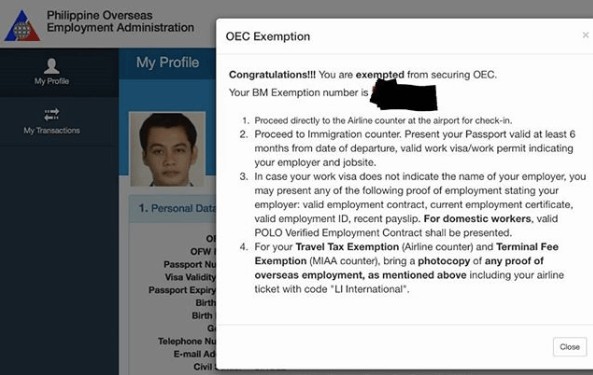 If you're qualified for an OEC Exemption, a confirmation pop-up will appear on your screen. It contains your BM online OEC exemption number and instructions on what to do at the airport during your departure date. No need to print the BM exemption number.
What to Do on Your Departure Date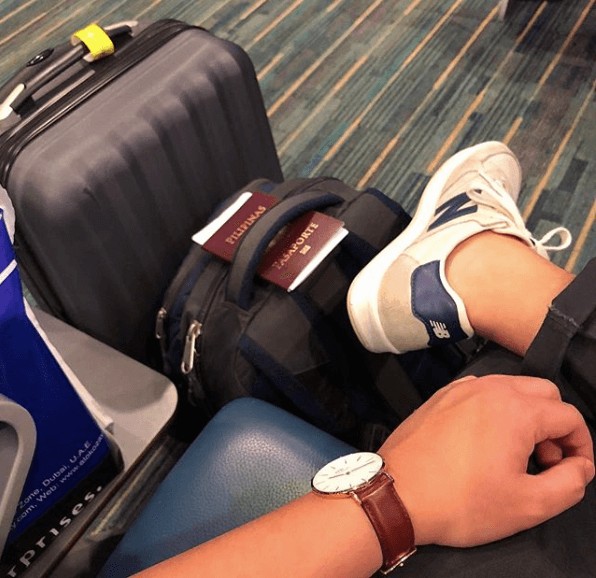 Pre-Departure Procedure
Because you have a Balik Manggagawa OEC exemption, your pre-departure procedure will be different from non-exempted OFWs. Here's what you need to do at the airport:
Go directly to the airline counter to check in.
Proceed to the Immigration counter.
Present your valid passport and work visa or work permit.
How to Avail of Travel Tax and Terminal Fee Exemption
Present any of the following proof of overseas employment (both the original and photocopy) to the MIAA counter and the airline counter:
Valid work visa or work permit
Valid employment contract
Current employment certificate
Company ID
Latest payslip
Final Thoughts
Getting an OEC exemption through the BM Online System saves you time and the trouble of lining up for hours at the POEA office to secure an OEC. Take advantage of the government agency's online service. For more information, check out the FAQs (2) from the POEA.

Sources: