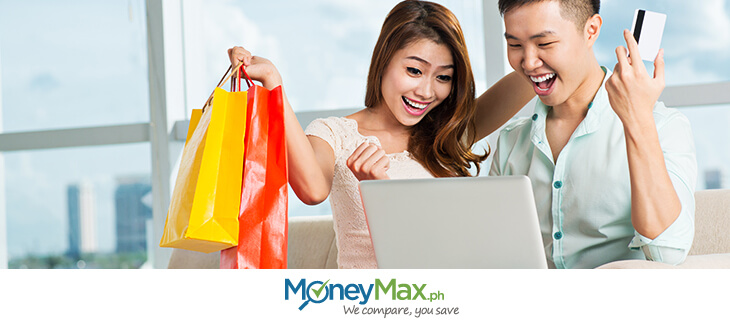 With 7 million credit cardholders in the country, the Philippines is still below a number of its Southeast Asian neighbors in terms of penetration rate. This means that Filipinos are still averse to the use of plastic with 65% of mall sales still done through cash. But when used right, they can actually save you money in the long run. It's also easier to get a credit card in the Philippines since you can now apply online.
Here are 7 reasons credit cards are better than cash:
Protection for you
Insurance is one of the best ways to keep your finances secure from emergencies and unforeseen events. A number of credit card providers offer insurance covering travel, accidental death, permanent disability, and medical coverage – often, at no extra charge.
Make the most out of it by: If you don't have health insurance yet, BDO credit cards come with health insurance for as low as Php 350 a month. Monthly health insurance usually costs above Php 1,000 a month so you can save Php 650. Also, some credit cards will give you free travel insurance if you buy your tickets with your card.
What to look out for: Read the fine print of the insurance policy carefully to ensure everything you discussed and agreed upon is included. You don't want to make a claim and then have it be disapproved because it wasn't part of the policy.
Protection for your purchases
If you buy your big-ticket items with cash, it won't come with an extended warranty. However, some banks provide this perk if you purchase the items with your credit card. Your purchases are insured against theft and other damages for a set time period.
Make the most out of it by: using your credit card for big-ticket purchases such as a laptop or a TV set. In the unfortunate event that they are damaged, you have the peace of mind that they are covered with an extended warranty.
What to look out for: Look for the time period and stipulations of the warranty. Warranties vary in coverage (damage caused by man, by the company, by natural disasters, etc.), so it's best to know the terms and conditions of the warranty so you won't be caught off-guard in the future.
Cashback rewards
Cashback is a refund given to you after purchase via your credit card. You can cashback on a variety of transactions covering grocery, electricity, gas, drugstore, and shopping expenses. Depending on the card, cashback can range from 0.5% to 6%.
Read more: 11 Best Credit Cards for Different Types of Women in the Philippines
Make the most out of it by: using your credit card for necessary transactions such as groceries and utility payments. Don't buy a new set of clothes or the newest phone in the store just to get a rebate.
What to look out for: to get a rebate on your purchases, there is usually a minimum spending amount depending on your card. Check the minimums and any other conditions for the cashback beforehand. Also, make sure to pay your bill in full every month; the interest rates could wipe out any cashback benefit you earn.

Exclusive discounts and promos
Credit cards offer monthly promos where you can get as much as a 50% discount from apparel, appliance, and dining establishments. Your credit card company will usually send a list of monthly promos along with your billing statement; you can also check online.
Make the most out of it by: using these monthly promos for special occasions, and not just because there's a promo. Take advantage of that half-priced buffet if someone is celebrating a birthday instead of a normal lunch out.
What to look out for: these promos usually come with stipulations, so be sure to read the fine print carefully. Some terms include eating only during weekdays or availing the promo during specific dates.
Rewards points
Depending on your card, each time you use it could get you closer to exclusive rewards. These range from the basic (e.g. gift certificates from Mercury Drug, Starbucks, or National Bookstore) to the premium (e.g. Samsung Galaxy Tab, MacBook Air)
Make the most out of it by: using your credit card for necessary expenditures to accumulate points. Necessary expenditures include groceries, rent, and your electricity and water bills.
What to look out for: To redeem the rewards, you may need to accumulate a lot of points for the premium products. Don't use your card unnecessarily just to earn points; remember, you still have to pay your bill at the end of the month.
Air miles
There are cards that automatically earn you miles for every purchase you make, which you can convert to a plane ticket to certain destinations. For example, with BPI's SkyMiles Platinum MasterCard, every Php 45 you spend earns you one mile. Accumulating miles allows you to take a domestic or international trip for free and take advantage of certain perks such as free flight upgrades or access to airline lounges.
Make the most out of it by: applying for travel-centric credit cards if you are a frequent traveler. If you vacation only once a year, it's best to get credit cards that offer more in rebates and promos than air miles.
What to look out for: As with reward points, you need to spend a large amount before you can accumulate enough points. In addition, take note of expiration dates and thus use your miles before they expire.
0% interest in installments
A number of credit cards offer 0% interest on installment for a set time period (e.g. 6, 12, and 24 months). If you have a proper budget in place and are capable of paying your full balance each month, take advantage of credit cards offering this.
Make the most out of it by: using the money you would have spent on monthly interest payments on more important payments such as debts, loans, etc.
What to look out for: Read the conditions and limitations before availing of this. With your HSBC credit card, you can book a vacation with 0% interest for 6 months (promo until September 30, 2015) only through Asiatravel.com. Also, make sure you don't miss payments; if you do, it could cost you in fees.
The good, the bad, and the better
It's time to throw out the notion that credit cards are necessarily evil. They are only so if you use your credit card blindly and do not pay the full balance each month. Credit cards come with numerous charges, but you will only be charged if you stay ignorant or unaware of these. If you pay the full balance each month and do not exceed your credit limit, you can breathe a sigh of relief. If used properly and in accordance to your needs (e.g. grocery rebates vs. air miles), you can save money in the long run.