Having a car is indeed a big convenience. Grocery tips are made easier. And it's helpful during emergencies, especially when you need to take a sick family member to the hospital.
But your car is also a big gas-guzzling machine. How many times have you taken a deep breath after looking at your fuel receipts?
Current fuel prices are higher than pre-pandemic ones. Based on data from the Department of Energy, the year-to-date net increase as of May 2023 is ₱6.05 per liter for gasoline.[1]
Smart drivers know what to do to save on fuel costs: make fewer trips, avoid rush hours, ensure proper tire pressure, and consider carpooling. But if you want to stretch your fuel budget, the good news is there are more ways to save money on gas that you can add to your arsenal of fuel-saving techniques.
What Gasoline Station Accepts Credit Cards in the Philippines?
Apart from convenience and safety, using a credit card to pay for your fuel purchase allows you to save money on gas through rebates, discounts, and other deals. So the first consideration is where to gas up so that you can enjoy all such benefits of a credit card.
If you want to find out which gasoline station accepts credit cards in the Philippines, you'll be glad to know that there are a lot of options available. For one, the three big players accept a wide range of cards. Some gas stations owned by smaller independent fuel companies also allow credit cards and other cashless transactions.
⛽ Petron, Caltex, and Shell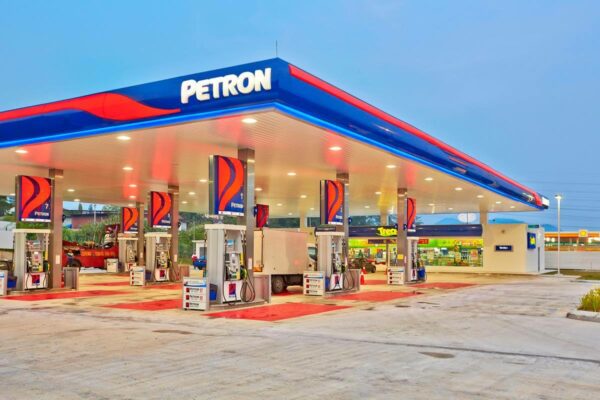 Unsurprisingly, the Big 3 oil companies in the Philippines accept credit card payments. Petron and Caltex have their respective partnerships with Maya that enable them to accommodate a variety of cashless payment methods. These include credit, debit, and prepaid cards (Visa, Mastercard, and JCB) as well as Maya e-wallet.
Shell, on the other hand, accepts all major credit cards in the Philippines. You may also opt to pay using GCash, fuel vouchers, Globe Rewards, or Grab Rewards. Shell Go Plus members may also pay for their purchases in the gas station using their Shell Go+ points.
⛽ SEAOIL
Credit and debit cards are accepted at select SEAOIL stations.[2] Some other fuel stations accept e-wallets like GCash and Maya.
⛽ Unioil
Unioil is at par with the three major fuel companies in the Philippines in terms of payment options. You can pay via credit, debit, or prepaid cards (Visa, Mastercard, JCB) at Unioil stations. Other digital payment methods like Maya QR, GrabPay, and WeChat Pay are also accepted.
⛽ Other Independent Fuel Companies in the Philippines
Although cash is still the dominant payment method in gas stations owned by smaller players, there are some that have started allowing credit card and other cashless payments.
Total
Cleanfuel (also accepts GCash and Maya)
Eurofuel
Rephil
Phoenix

10 Smart Ways to Save Money on Gas
You can save money when gassing up mainly by using loyalty cards and getting rebates. Nevertheless, you can also cut corners by employing commonsensical solutions, such as reducing your car's load and choosing more affordable gas stations. Read on to get the details.
1. Get a Credit Card with a Gas Rebate
A gas credit card in the Philippines allows you to earn up to a 5% rebate, or as much as ₱1,000 monthly savings on your fuel purchases—something you can't have with any regular card.
Save money on gas using a credit card for gasoline that provides rebates, such as Petron BPI Card and HSBC credit cards.
Credit Card
Features and Benefits

HSBC Red Mastercard

6% rebate on first Caltex fuel spend and 3% rebate year-round
1 bonus point for every ₱20 spend
4x bonus points on online, shopping, dining, and overseas transactions

HSBC Gold Visa Cash Back




6% rebate on first Caltex fuel spend and 3% rebate year-round
5% cash back on dining transactions
0.50% cash back on all other purchases

Security Bank Complete Cashback Mastercard

4% cashback on gas purchases
5% grocery rebate, 3% utility rebate, 2% dining rebate, and 1% shopping rebate
Up to ₱12,000 cashback per year

Petron BPI Card

3% fuel rebate at Petron
Free ₱200 fuel voucher welcome gift

RCBC Flex Gold Visa

2x rewards points in your three preferred categories, including gas
Rewards points for all your other spending
Free Purchase Protection, travel insurance coverage, and airport lounge access
Read more:
2. Use Your Pag-IBIG Loyalty Card

Did you know that using your Pag-IBIG loyalty card is one of the ways to save money on gas? Earn peso points every time you purchase 5 liters of Petron fuels and engine oils at participating outlets.[3]
To register for this rewards program, just type REG <space> 1430+12-digit PagIBIG MID no. <space> FirstName/MI/LastName <space> Birthday (MM/DD/YYYY) and send it to 09175671111.
Example: REG 1430987654321780 JOSE/R/CRUZ 01/31/1979
3. Sign Up for a Fuel Discount Card
On top of a fuel rebate credit card, you can increase your fuel cost savings with a gasoline discount card offered by an oil company, mall, or automobile association. Here are some options to consider.
Automobile Association Philippines (AAP)-Caltex SavePlus Discount Card
Save up to ₱2 per liter when you gas up at Caltex Philippines stations.
The card costs ₱100 and makes you an eligible member of the AAP.
Petron Value Card

Earn Petron Peso Points each time you buy Petron products, such as fuels, Gasul LPG, and lubricants using cash, credit cards, and debit cards.
Year-round personal accident insurance
24-hour towing and roadside assistance
Entitles you to money-saving fuel promos and discounts
The card costs ₱50.
Go Rewards Card by Robinsons
Earn one point for every purchase of 5 liters of fuel at Caltex.
The card costs ₱100.
SEAOIL VIP Card
Save up to ₱1 with every rewards point, which is earned every ₱100 fuel purchase.
Accumulated points can be redeemed for cash or fuel products at participating SEAOIL stations.
Shell Go+ and Shell Go+ Pro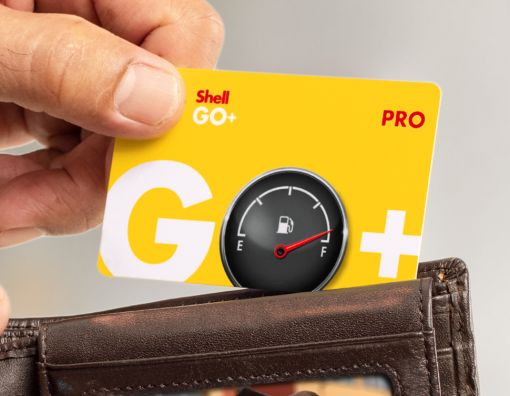 Earn points with every visit to a Shell gas station. Accumulated points can be used to buy Shell fuel, lubricant, or Select/Deli2Go items.
Get free roadside assistance
Enjoy exclusive perks from Shell Go Plus partners
Access free insurance and free scholarships (for active Shell Go+ Pro members only)
SM Advantage Card
Earn 1 rewards point for every ₱250 spent on Shell fuel products.
Accumulated points can be used for purchases in SM stores and partner establishments.
The card costs ₱200 at SM department stores and supermarkets.
4. Use a Fleet Card for Your Small Business
Do you manage a fleet of vehicles for your small enterprise? A fleet card[4] is a useful cost-saving option, whether you run a catering business, delivery service, bakery, trucking business, car rental company, or any car business that uses two or more vehicles and consumes 1,000 to 5,000 gallons monthly.
Fleet cards provide discounts on fuel purchases and auto maintenance and repairs at participating gas stations and dealerships. They also help small business owners control their fuel expenses. For example, you can limit fuel purchases to diesel-only to lessen the chances of your employees using your company fleet card for personal use.
Oil companies such as Caltex, Petron, SEAOIL, and Shell offer fleet cards to business owners in the Philippines.
5. Use the PriceLOCQ App (If You're a SEAOIL Customer)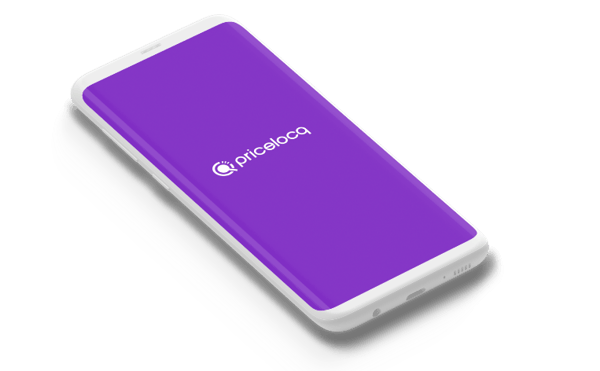 SEAOIL users, heads-up! In case the update didn't reach you, SEAOIL has developed an app that's one of the ways to save money on gas. It's called PriceLOCQ. According to SEAOIL, it's the country's first and only mobile app that protects drivers from price hikes. So how does it work?
The PriceLOCQ app lets you buy fuel in advance. You can buy your gas at today's prices, store the purchase in your app, and redeem it at a later time. So, if there's news that fuel prices will increase tomorrow, you can use the app to "lock" SEAOIL's current price and then get the gas whenever you like. This way, you're able to evade the impending price hike.
Transactions are quick and contactless. You can redeem your fuel at SEAOIL's 250+ participating stations nationwide by just having your QR code scanned.
The PriceLOCQ app is available on the Google Play Store and the Apple App Store. When you create an account, you also get a free ₱30 voucher.
PriceLOCQ also comes with a separate platform for businesses that manage fleets of vehicles. Through its web portal, fleet owners can track fuel distribution, manage their vehicles and drivers, and buy fuel via multiple payment channels.
6. Use an Online Gas Delivery App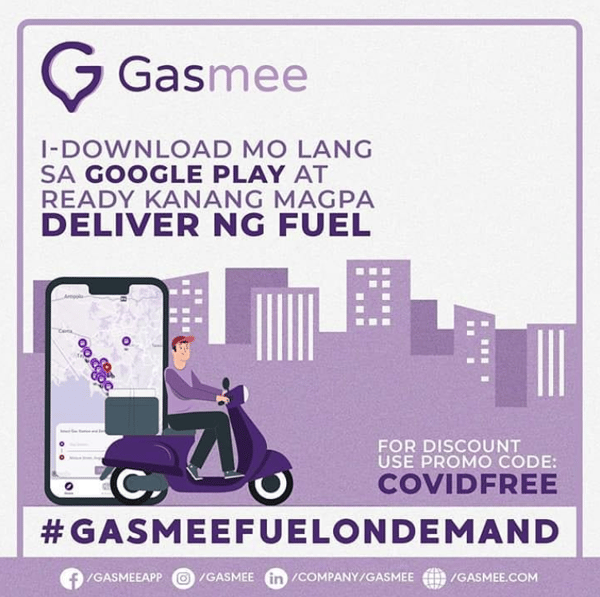 Gas delivery apps are still a rarity in the Philippines, but they definitely have a future. If you're looking for an alternative way to purchase gas, apps like Gasmee is definitely worth trying. Through this app, you can order your gas online and have it delivered right to your doorstep whenever you need it.
With this app, there are two ways to save money on gas. First, you don't have to drive to the fuel station to gas up. Second, you can take advantage of the app's competitive pricing.[5] Gasmee claims that app users pay the same price as what's offered at the gas station. There's also no minimum order required. One of the most appealing features of this app is that it doesn't have membership fees.
Gasmee is currently available on Google Play Store. The development of its iOS version is also already underway.
7. Reduce Your Load
The heavier the cargo, the more fuel your car burns. This is because the weight of the additional load forces your car to accelerate more. Things even get trickier when your car is traveling uphill.
Remove unnecessary baggage from your trunk, such as your big toolbox. You may also want to remove roof racks if they're not needed for the trip. As much as possible, don't accommodate more passengers than your car can actually carry.
8. Go Premium When Refueling
This may sound counterintuitive, but using premium gas may improve fuel economy. For some cars, higher octane fuel may improve gas mileage, which translates to savings.
Remember that this benefit greatly depends on the kind of car you have. If you switch to regular fuel but your car needs premium, you can't expect big savings. Since your car's engine isn't designed to handle regular fuel, your car will burn fuel faster than usual.
9. Close the Gas Cap Tightly
Something as simple as this can help you save on gas costs. Fuel evaporates. And when your gas cap isn't tightly shut, it escapes from your car. Thus, your car loses gas faster than expected.
10. Try Cheaper Gas Stations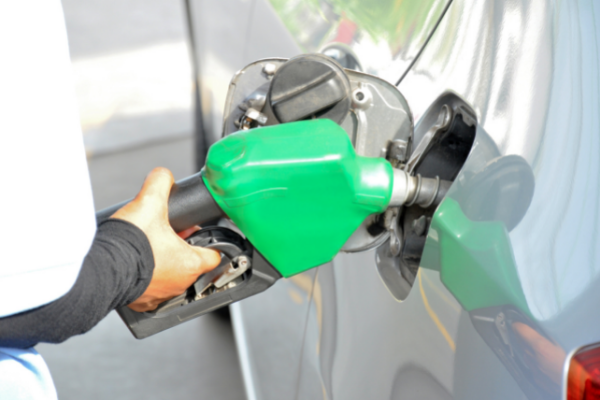 The price of the same kind of fuel varies from station to station. If you notice, fuel prices are much higher at gas stations along the highways and expressways.
You can try gassing up at the likes of Eastern Petroleum, SEAOIL, and Unioil if you want to save more. Smaller local players, such as family-owned and under-the-radar filling stations, may also offer quality fuels at a much more reasonable price.
Final Thoughts
The fluctuating fuel costs are a painful reality that every car owner faces. Thankfully, there are some practical ways to save money on gas. One of them is fueling up at a gasoline station that accepts credit cards in the Philippines.
Once you've adopted the techniques above, the next thing that you need to do is to track your fuel economy. This way, you'll know if what you're doing is actually effective.
Track your personal fuel usage the traditional way by writing down the mileage of your trips. While you're at it, collect your fuel receipts and calculate how much money you've spent within a given period. You can also go for more modern solutions, such as using a fuel-tracking app.

Sources: