After two pandemic-stricken years, it's safe to say that the country is slowly going back to normal. However, one can still feel the traces of financial difficulties brought about by those years.
Among the most affected are car owners. Majority of them were still paying their car loan when the pandemic started. But the COVID-19's economic repercussions disrupted the continuity of their payments. Some have already defaulted while others are still struggling.
In case you're an affected borrower, there's one practical way to deal with your car loan. It's called the car loan restructuring program. Curious to know how a car loan restructure in the Philippines works? Let this guide help you.
What's a Car Loan Restructure in the Philippines?
A car loan restructure in the Philippines is simply a way of modifying the terms of your loan to help you reduce the burden of repayment. It may involve changing the schedule of payments, giving you a grace period, or even adjusting the interest rates. All these options may be taken into account to help you recover financially.
Why Should I Apply for a Car Loan Restructure?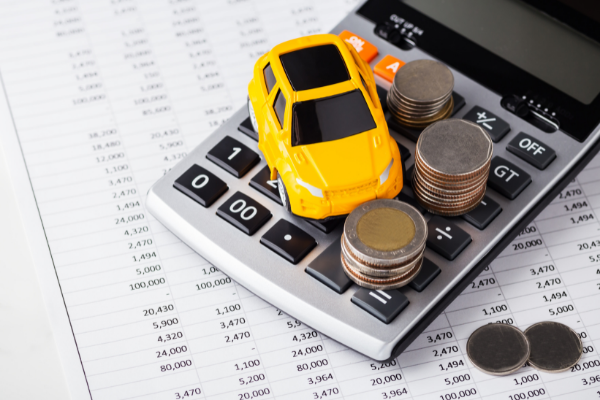 A car loan restructure comes with some benefits, which will ultimately help you keep stress at bay. Here are the top reasons you should apply for it.
1. You May Get a Lower Interest Rate
Your existing car loan may have a high interest rate. But if you restructure your debt, there's a chance that your lender will give you a much lower interest rate. When that happens, you'll be able to reduce your monthly payment, thus giving you more wiggle room in terms of your finances.
2. You May Get a New Due Date
Your bank or lender may also extend the maturity date of your loan. That way, you'll have more time to come up with the funds that you can use for the repayment. However, one downside of this is that you'll be paying your interest much longer.
3. You Won't Have to Sell Your Car
There are cases where a borrower sells their car just to pay back the loan. This is an extreme measure that may also take a toll on your finances. For one, the proceeds of the sale might not be that high due to depreciation. It might not be even enough to pay the debt. Avoid taking this route by applying for a debt restructure that can potentially give you flexible terms.
Read more: Which is the Best Bank for a Car Loan in the Philippines?
4. You Can Also Protect Both Your Personal Assets
If you fear that your loan will default, you may find yourself resorting to selling your personal assets, such as jewelry or family heirloom. Worse, you may decide to pawn them,[1] creating a new debt in the process. You won't have to do this if your lender decides to restructure your loan and give you friendlier repayment terms.
Read more: Buying a Vehicle? Here are Your Car Financing Options
How Should I Negotiate a Car Loan Restructure in the Philippines?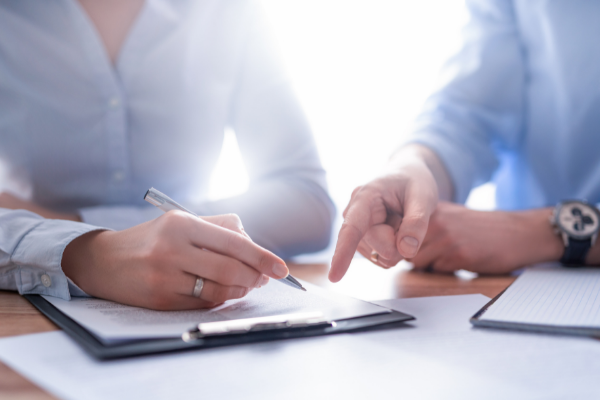 A car loan restructure in the Philippines is something that you'll need to work on. This is because it involves a few talks and negotiations with your lender. If this is your first time to apply for a car loan restructure, here are some tips to take note of.
1. Check If Your Bank or Lender Has Other Repayment Plans
Once you sense that you'll be having a hard time repaying the car loan, check your agreement with the bank. The loan contract may have a section that discusses alternative repayment schemes.
If you find a suitable repayment plan in the document, talk to your lender right away and find out how you can avail of it. While you're at it, you may want to ask how to lower your car loan payments.
2. Cover the Loan First with the Help of a Trusted Person
If you're trying to appease your lender, show them that you're doing your best to pay back the loan. In the meantime, consider borrowing from a trusted person, such as your spouse or even sibling.[2] Doing this while the lender's processing your car loan restructure application somehow gives them assurance that you're committed to solving this problem.
3. Explain That Your Inability to Pay is Only Temporary
Part of the negotiation process is explaining your side. When you're applying for a car loan restructure in the Philippines, you need to convince your lender that your troubles are just temporary.
Further your case by bringing up that you're a responsible borrower; it just happened that your payment workflow was disrupted by an unforeseen setback. This should be easy, especially if you're a loyal client of the bank, and they have the records to substantiate your claim.
4. Show That You Have a Plan for Paying the Debt in the Future
Since you've brought up that your financial trouble's just temporary, you'll need to show more proof that you can actually get back on your feet. That way, the bank gets every assurance that you'll pay your debt in the future.
For instance, if you're a freelance virtual assistant who has secured new contracts,[3] you may tell your lender that you're expecting a specific amount of earnings within a given period. Share with them your plan on how to make your loan repayment sustainable. Moreover, you've got to prove that your plans are actually feasible.
5. Always Keep Your Lines Open
When you're negotiating with your lender, prove your trustworthiness. One way to show that is by keeping your communication lines open.
Pick up the phone whenever they call you. Reply to their email as soon as possible. If your response takes days or weeks, your lender may think that you're not willing to cooperate. Worse, they may believe that you're running away from them.
Read more: Personal Loan vs Car Loan: Which is Better for Financing a Car?
A Reminder When Applying for a Car Loan Restructure in the Philippines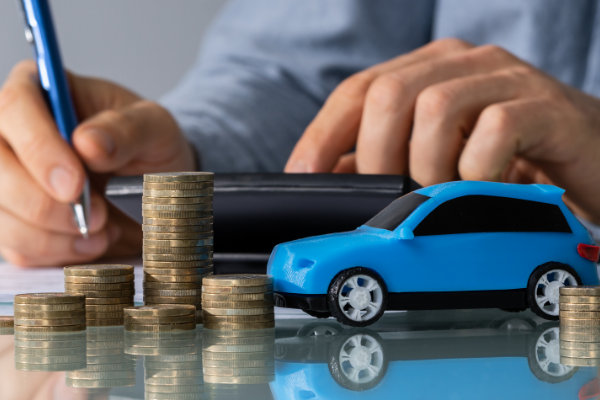 Assurance. That's all what lenders want. So, when you approach them, don't come empty-handed. Bring whatever you have that will prove you're more than willing to deal with this financial woe.
If a car loan restructure is the only option left, tread carefully. Somehow, the bank is giving you a second chance. If you aren't able to meet the new loan terms, your lender may become wary of transacting with you in the future.
Final Thoughts
Businesses have already opened. People are going back to the offices. And public transportation's starting to get filled with passengers again. You can't deny that the country's going back to normal two years since the COVID-19 pandemic began.
Despite this improvement, you may still be struggling financially, especially if you have a car loan. To efficiently manage your repayments and even reduce your stress, it would be wise to apply for a car loan restructure in the Philippines.
Should you decide to take this route, remember that it isn't a guaranteed solution. You must explore the offer's terms, learn to negotiate with your lender, and prove to them that you can repay what you borrowed.

Sources: