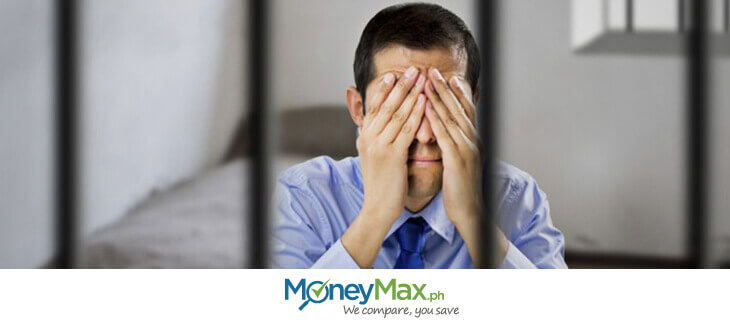 From online and relationship scams to investment cons, the list of scams in the country continues to grow. Many fall for the trap for a number of reasons – guaranteed returns, earning loads of money in no time, and never-before-seen discounts to name a few. Vehicle insurance, unfortunately, is not immune to scams.
Common Car Insurance Scams
1. Falling for agent and/or company fraud
An agent may contact you and sell you car insurance. He has your attention with the inexpensive policies he's offering. Whether he came from legit car insurance companies or not, it's best to stay alert and keep your guard up. Just last July, news involving bogus insurance coverage amounting to Php 15 billion surfaced. A number of LTO officials did not issue insurance policies despite motorists paying for their coverage. Sadly, this kind of scams is one of the reasons why Filipinos ignore car insurance.
How to avoid falling for this:
The first step is to always ask for the agent's license number. That would immediately weed out scammers. Second, ask which company he works for so you can review the car insurance company. Only work with reputable insurance companies. For a complete list of licensed companies, look at the Insurance Commission's website. Moneymax.ph only partners with licensed insurance providers, so you're sure that your policy is authentic with a structured and efficient claims process.
If you find that the agent and company are legitimate, and you're sold on buying car insurance, always ask for a copy of the policy and read it cover to cover. Ensure that everything you agreed upon – coverage, payment plans, etc. – are all stated in the agreement, nothing more and nothing less. It's possible that your agent will slip you the additional coverage you didn't ask for, which is called sliding, and will result in you paying more. Know exactly what's included in the agreement before signing.
Read more: Toyota Car Insurance in the Philippines: How Much Does It Cost?
2. Falling victim to staged accidents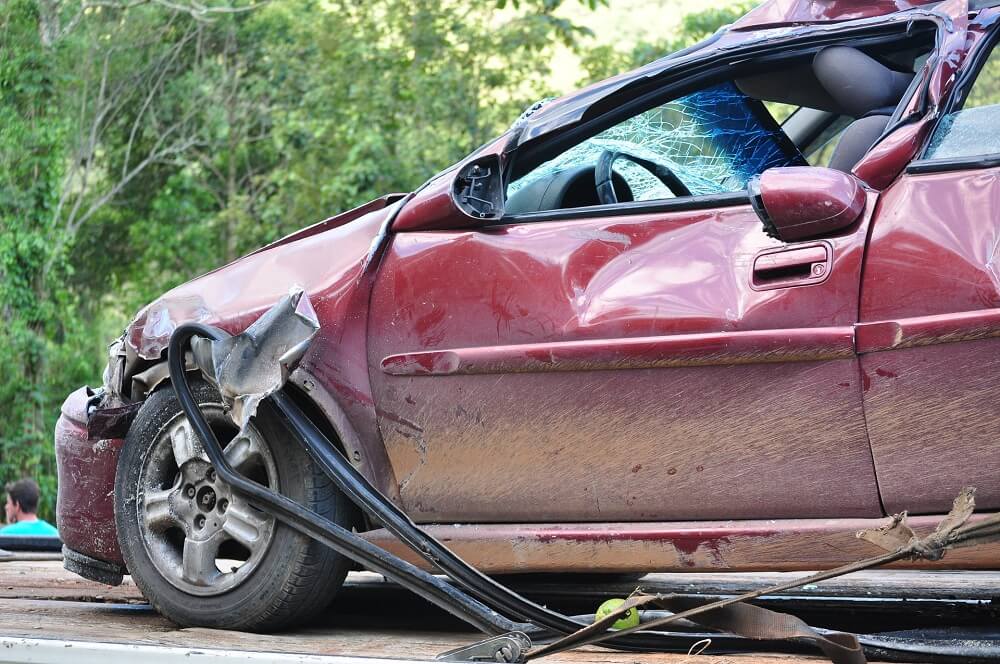 You're cruising down the road, stopping at a red light, and before you know it, someone hits your tail light. The driver of the car gets out, and a verbal match ensues. A bystander walks up to you and offers help. He knows a repair shop you can go to and a towing service you can hire. By this time, there should be warning bells ringing in your head. You may or may not be in the middle of a scam. Last June 2014, Senator Grace Poe filed Senate Resolution 708 aimed at establishing stricter regulations on accreditation of towing firms to avoid carnapping of vehicles disguised as towing.

How to avoid falling for this:
First and foremost, always drive defensively. You have no control over the other drivers on the road, so it's best to always keep an eye out and follow the rules. If you're caught in an accident, keep calm and take pictures of the scene. Scammers can claim there were more people involved or the damage was worse than what happened. Photographs provide an authenticity that cannot be faked. Take pictures of all vehicles and people involved in the accident.
Next, when you get the Letter of Authority (LOA) to repair (this will come from your insurance provider), do your own research and look for trusted repair shops. Your car insurance provider should have a network of repair shops you can pick from. Don't listen to bystanders who will approach you saying they know a mechanic, doctor, or lawyer who can help. If they are scammers, you will be charged higher fees.
Read more:
Car Towing Rules Motorists Should Know to Avoid Illegal Towing Scams
3. Auto Repair Scams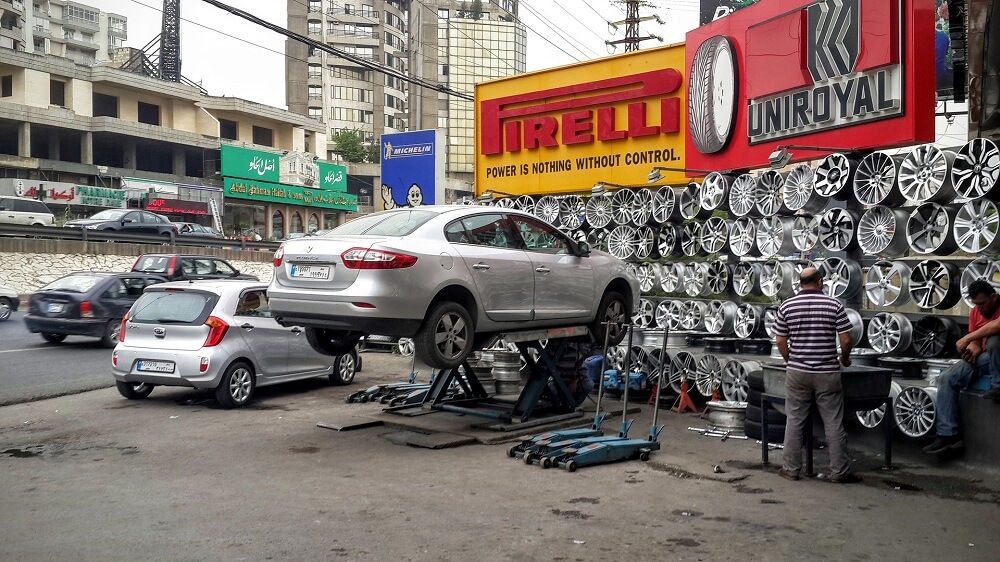 In line with the above, the fight isn't over once you get the LOA to repair. Most legit auto insurance companies have a network of repair shops you can contact. What's even better is if you have a trusted mechanic who has been doing your car repairs and maintenance for years. If you don't, then make sure you only go to reputable repair shops. Common auto repair scams include using counterfeit parts and hiking up prices come payment time.
How to avoid falling for this:
As with anything, it pays to do your research and get recommendations before you go to a repair shop. Once you know where to go, always request a written estimate before the shop begins the repairs. When payment time comes, ensure that the repair amount is close to what's stated in the estimate. In addition, ensure that the billing statement includes an itemized list of all work made and parts used. Also, look at the invoice and check if the parts were purchased from a dealer or a manufacturer to avoid counterfeit products.
Staying safe
Staying safe doesn't only mean applying for car insurance to give you peace of mind while driving. It also means staying safe from scammers who can use you in their schemes. To easily pinpoint any red flags that may arise in the future, remember the specific tips above.
Compare Car Insurance Quote from Trusted Providers
Looking for car insurance? Below is a list of top companies and their features. Compare your options and get a free car insurance quote from Moneymax!
Car Insurance Company
Features
OONA Insurance (formerly MAPFRE)



10 years of casa eligibility
366 accredited repair shops
PHP 5,000,000 maximum total sum insured
Overnight accommodation - Yes, up to PHP 3,000
Towing - Yes, up to PHP 5,000
Vehicle removal crane services - Yes, up to PHP 10,000

Malayan Insurance



3 years of casa eligibility
58 casa repair shops
PHP 7,500,000 maximum total sum insured
Overnight accommodation - Yes, up to PHP 1,000
Towing - Yes, up to PHP 4,000
Vehicle removal crane services - Yes, up to PHP 8,000

Prudential Guarantee



10 years of casa eligibility
PHP 3,000,000 maximum total sum insured
Overnight accommodation - Yes, up to PHP 2,000
Towing - Yes, up to PHP 5,500
Vehicle removal crane services - Yes, up to PHP 15,000

SGI Philippines



5 years of casa eligibility
36 accredited repair shops
PHP 5,000,000 maximum total sum insured
Overnight accommodation - Yes, up to PHP 2,000
Towing amount - Yes, up to PHP 5,000
Vehicle removal crane services - PHP 10,000

Stronghold Insurance



10 years of casa eligibility
167 accredited repair shops
PHP 3,000,000 maximum total sum insured

The Mercantile Insurance Corporation



10 years of casa eligibility
77 accredited repair shops
PHP 5,000,000 maximum total sum insured
Overnight accommodation - Yes, up to PHP 2,000
Towing - Yes, up to PHP 5,000
Vehicle removal crane services - Yes, up to PHP 10,000