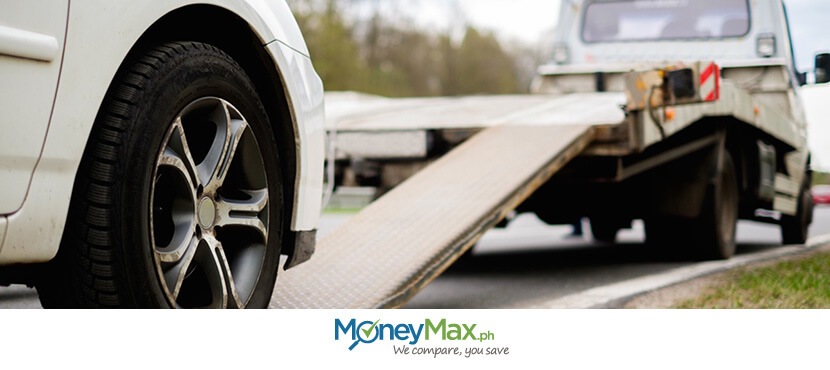 It can get fairly frustrating when your car breaks down. You can get torn between wanting your car to be fixed as soon as possible, and by making sure that nothing happens to it. Between all that and other factors that may have led to your car needing repairs, it might also need to be towed.
If your car needs to be towed, another issue is the cost of said service. Having to pay for towing services out-of-pocket is an extra cost that you may not want to deal with, but will have to if you want your car fixed. Given that, it might help if you have emergency towing in your car insurance add-ons.
What is towing coverage?

Towing coverage is a portion of your insurance that provides for the cost of towing your car to an accredited garage when it cannot be driven. This is typically part of a road assistance cover or a separate cover that caters specifically to towing and repair costs.
It's an optional cover that is only offered to customers who already have any of the other type of insurance covers that cover physical damage, such as comprehensive insurance or collision insurance.
The typical limitations
Towing services as part of car insurance does include a few limitations, one of which is the amount that is covered for the cost of towing the car. According to War Madali, a Car Insurance specialist and car owner – "Normally, the limit is around Php 4,000 which is the average cost of a typical towing service within Metro Manila."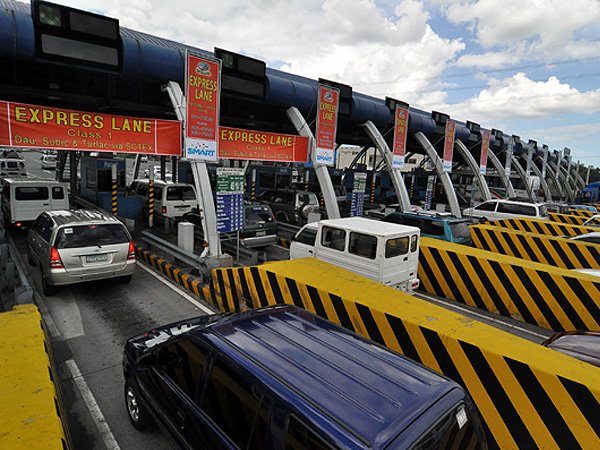 Coverage area is another limitation. Towing services accredited by insurance providers may be able to operate within multiple cities, but there isn't a single towing service that can tow your car should it break down on the South Luzon Expressway or North Luzon Expressway. This is because they have their own towing service, which will cost way more than a normal towing service. You'll have to pay out-of-pocket and be reimbursed. Policyholders can reimburse the cost of availing from a non-accredited towing service, but only up to a limit allowed by your policy.
One last limitation of note is the fact that repair coverage isn't automatic with the towing service. If your car needs emergency repairs, the cost may need to be reimbursed, but all other incidental costs incurred in the process of towing will be covered – again up to a certain amount.
These amounts will vary depending on your policy and provider.
Read more:
Your coverage frequency
If the average maximum cost that can be covered by your policy is Php 4,000, this means that your car is covered for the cost of up to Php 4,000 per event. There is no limit to how many times a year your car may be towed, though a frequency in towing incidences may raise your provider's eyebrows.
Final thoughts
If you have road assistance coverage for your vehicle, it'll be wise to ask for specifics. This will let you know precisely what you're in for when you'll need help. You can also compare insurance policies and rates with our comparison tool to get the best provider for your needs.
Get a Free Car Insurance Quote!
Looking for car insurance with better coverage? Below are the car insurance companies and their features. Compare your options and get a free car insurance quote from Moneymax!
Related:
Car Insurance Company
Features
MAPFRE Insular



10 years of casa eligibility
366 accredited repair shops
PHP 5,000,000 maximum total sum insured
Overnight accommodation - Yes, up to PHP 3,000
Towing - Yes, up to PHP 5,000
Vehicle removal crane services - Yes, up to PHP 10,000

Malayan Insurance



3 years of casa eligibility
58 casa repair shops
PHP 7,500,000 maximum total sum insured
Overnight accommodation - Yes, up to PHP 1,000
Towing - Yes, up to PHP 4,000
Vehicle removal crane services - Yes, up to PHP 8,000

New India Assurance



10 years of casa eligibility
30 accredited repair shops
PHP 3,500,000 maximum total sum insured
Overnight accommodation - Yes, up to PHP 1,500
Towing - Yes, up to PHP 4,000
Vehicle removal crane services - Yes, up to PHP 10,000

Prudential Guarantee



10 years of casa eligibility
PHP 3,000,000 maximum total sum insured
Overnight accommodation - Yes, up to PHP 2,000
Towing - Yes, up to PHP 5,500
Vehicle removal crane services - Yes, up to PHP 15,000

SGI Philippines



5 years of casa eligibility
36 accredited repair shops
PHP 5,000,000 maximum total sum insured
Overnight accommodation - Yes, up to PHP 2,000
Towing amount - Yes, up to PHP 5,000
Vehicle removal crane services - PHP 10,000

Stronghold Insurance



10 years of casa eligibility
167 accredited repair shops
PHP 3,000,000 maximum total sum insured

The Mercantile Insurance Corporation



10 years of casa eligibility
77 accredited repair shops
PHP 5,000,000 maximum total sum insured
Overnight accommodation - Yes, up to PHP 2,000
Towing - Yes, up to PHP 5,000
Vehicle removal crane services - Yes, up to PHP 10,000