Do you regularly buy from a particular store? Take advantage of the rewards, discounts, rebates, and other perks from the customer loyalty program of your favorite retailer. Rewards cards (also called loyalty cards) aren't something to shy away from, especially if you're trying to save money and stretch your budget.
Rewards cards in the Philippines typically provide points, each equivalent to a peso, that can be redeemed for future purchases with the store and its partner merchants. Simply present your rewards card to the cashier when you pay for your purchases. Most customer loyalty programs allow others to use rewards cards aside from the cardholder. So you can lend yours to family, friends, or even random customers at the cashier counter to increase your points.
Here are the rewards cards you might find useful and worth keeping in your wallet.
1. Pag-IBIG Loyalty Card
The Pag-IBIG Loyalty Card allows Pag-IBIG members to save money on a wide range of expenses such as food, fuel, medicines, and travel. It works just like any rewards card—just present your card every time you purchase at any of the 237 Loyalty Card partners to get a discount or earn rewards points.
Pag-IBIG Loyalty Card Benefits
Up to 50% discount on tuition fees, medicines, hospital bills, restaurant bills, gadgets, airline tickets, tour packages, hotel accommodations, spa services, remittance fees, and more
Rewards points on groceries and fuel purchases
How to Get a Pag-IBIG Loyalty Card
Submit an accomplished Pag-IBIG Loyalty Card application form at an enrolment kiosk in select Pag-IBIG branches.
Pay the PHP 100 card fee at the cashier.
Have your photo taken and your information verified. Sign on the signature tablet.
For more details, check this Pag-IBIG Loyalty Card guide from MoneyMax.ph.
(Note: As of July 2018, only existing cardholders can avail of the Pag-IBIG Loyalty Card benefits. The Pag-IBIG Fund will accept Pag-IBIG Loyalty Card applications again by the fourth quarter of 2018.)
2. SM Advantage Card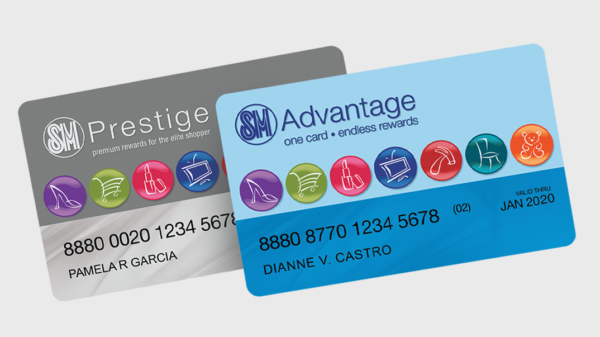 If you shop frequently in SM malls and retail partners, your purchases will go a long way with the SM Advantage Card (SMAC). This loyalty card is valid for two years and renewable for PHP 100.
With at least PHP 300,000 total spending within the SMAC membership period, your rewards card will be upgraded to an SM Prestige Card, SM's elite membership program that offers a lot more perks than the SMAC.
SM Advantage Card Benefits
One rewards point per PHP 200 spent at The SM Store, SM Cinema, Ace Hardware, Uniqlo, Forever 21, and other SM retail partners
One point per PHP 400 spent at the SM Supermarket, SM Hypermarket, Savemore, Watsons, Waltermart, SM Appliance Center, and other SM retail partners
One rewards point per PHP 250 fuel purchase at participating Shell stations
Use SM Advantage points to pay for purchases at SM malls and retail partners
Exclusive discounts, freebies, and other perks for SMAC members
My SMAC mobile app featuring discount coupons that can be redeemed at The SM Store and other SM Retail establishments
How to Get an SM Advantage Card
You can buy an SM Advantage Card for PHP 150 from the cashier and customer service counters of SM malls or through an online membership application[1].
3. 7-11 Everyday Rewards Card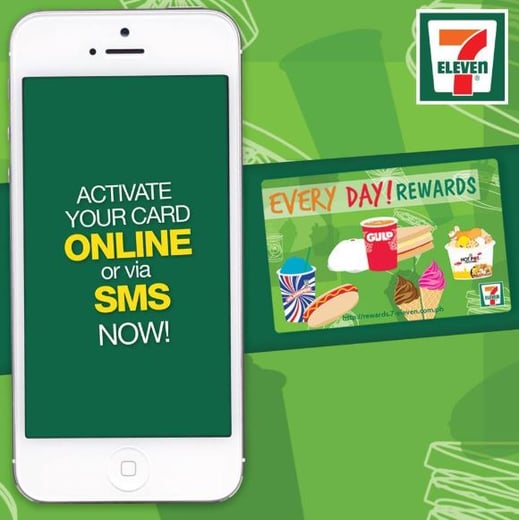 7-Eleven offers rewards when you purchase their card for only PHP 10. Link your 7-11 Everyday Rewards card to the CLiQQ mobile application to access all its features like earning points when buying items in the store. You can also activate your card via text, send 711 <card number>/<lastname>/<firstname> to 2327 for Globe/TM subscribers and 09178711150 for Smart/Sun/TNT and wait for confirmation.
7-11 Everyday Rewards Card Benefits
Has a loyalty barcode for earning points on purchases worth PHP 50 or more
Accumulated points can be used to redeem items at CLiQQ Rewards Catalog
Points are shareable to your friends
How to Get the 7-11 Everyday Rewards Card
Go to the nearest 7-Eleven store and purchase the card. Download its app through Google Play[2] or iTunes App Store[3] to register the card number and monitor your points.
4. Robinsons Rewards Card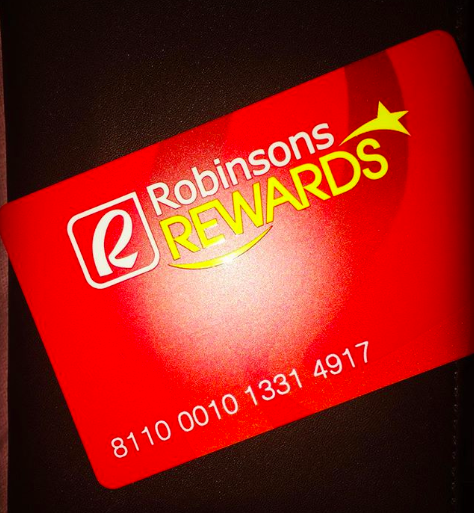 Loyal customers of Robinsons stores can get more value for their money with the Robinsons Rewards Card. Robinson's loyalty card shares several features with the SM Advantage Card, such as the two-year validity, PHP 150 card fee, and PHP 100 renewal fee.
Robinsons Rewards Card Benefits
One rewards point per PHP 200 spent at the Robinsons Department Store, Handyman, Toys R Us, Daiso Japan, and other partner shops
One point per PHP 400 spent at the Robinsons Supermarket, Robinsons Appliances, and other partner shops
One point per 5 liters of fuel purchased at participating Caltex stations
Earned points can be used to pay for purchases at Robinsons stores
How to Get a Robinsons Rewards Card
You can purchase a rewards card at the customer service or cashier counter of any participating Robinsons store.
5. Petron Value Card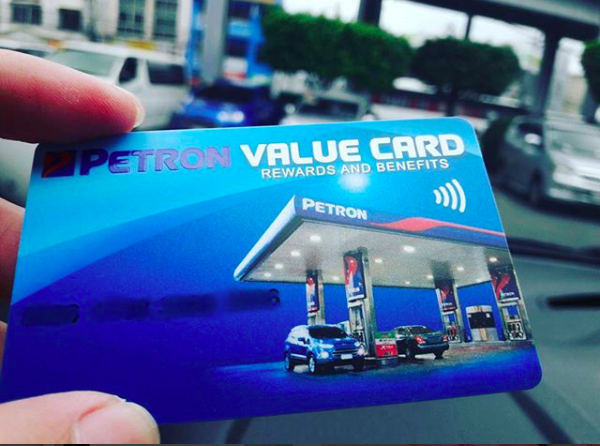 With fuel prices becoming more expensive, rewards cards like the Petron Value Card can help motorists save money on fuel.
Petron Value Card Benefits
One rewards point per PHP 250 fuel purchase using cash or a credit card
One point per PHP 100 purchase of Petron engine oils
Redeem points for Petron products and services
Free 24-hour towing and roadside assistance
How to Get a Petron Value Card
Purchase the loyalty card for PHP 100 from a service attendant at any participating Petron station.
6. Mercury Drug Suki Card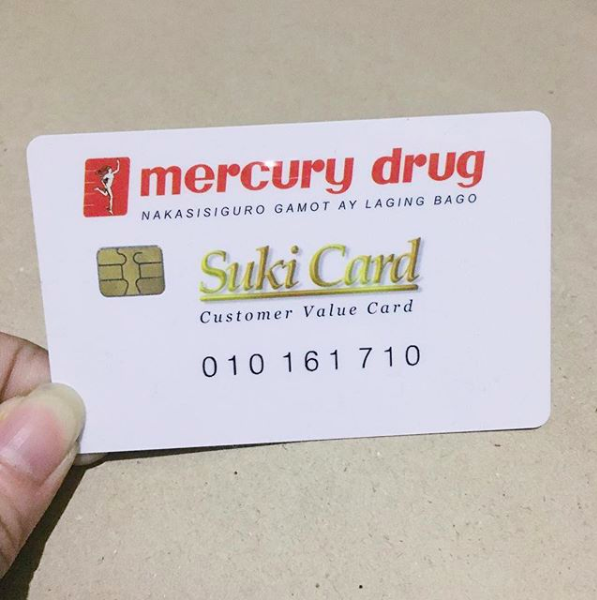 Mercury Drug's rewards card is a must-have for customers who regularly buy medicines and medical supplies. Unlike most rewards cards in the Philippines, the Mercury Drug Suki Card is free for customers with Mercury Drug receipts worth PHP 1,000 (single or accumulated purchases). The card doesn't expire, too.
Mercury Drug Suki Card Benefits
One rewards point per PHP 200 spent at Mercury Drug
Additional points on selected products on promo
Discounts on eligible products featured on Suki Sabado Specials
Use accumulated points to pay for your next Mercury Drug purchases or redeem items such as planner, umbrella, coin purse, etc.
How to Get a Mercury Drug Suki Card
Fill out an application form at a participating branch to get your Suki Card immediately. Alternatively, you may apply for a Suki Card online[4] and claim it after three working days in the branch specified in your application form.
7. Laking National Card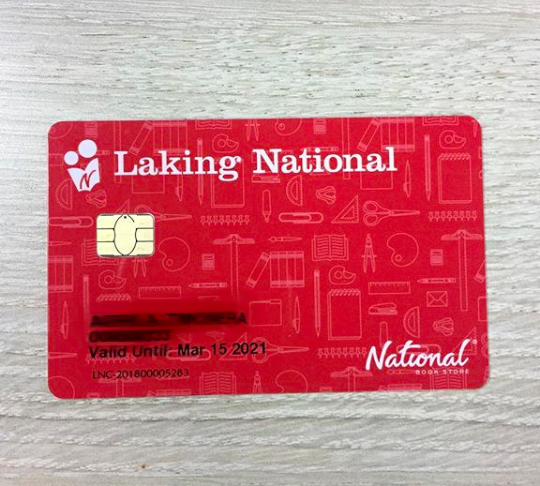 Students, parents, and bookworms who are National Book Store (NBS) customers can save much when buying school supplies and books with the Laking National Card.
Laking National Card Benefits
One rewards point per PHP 1 spent at National Book Store
Redeem points in increments of 1,000 points, which are equivalent to PHP 10 ePurse. The ePurse is used to pay for any NBS product or service.
Exclusive discounts, freebies, and special passes to events
Free gift-wrapping service
How to Get a Laking National Card
At the customer service counter of any National Book Store branch, fill out an application form and pay the PHP 100 membership fee. For students with valid school ID, the discounted fee is PHP 60. Laking National membership is free when you present NBS receipts worth PHP 5,000 for single or accumulated purchases within the past year.
Final Thoughts
You don't have to get all these rewards cards—just choose the ones where you shop most often. Also, use your rewards cards wisely. Making unnecessary purchases just to maximize the rewards defeats the purpose of getting a loyalty card.
Do you own any of these rewards cards? Which of these are worth signing up for? What other loyalty cards would you recommend? Let us know in the comments below.

Sources: