Planning to jumpstart your investment journey? Consider investing in UITFs, which offer potentially higher returns than your traditional savings account without requiring you to invest a lot of money.
If you have a PNB savings or checking account, you can securely and conveniently invest via the PNB UITF Online facility. Manage your UITFs using your mobile phone, tablet, or laptop anytime, anywhere.
Learn more about how to enroll in PNB UITF Online in this quick guide.
What is PNB UITF Online?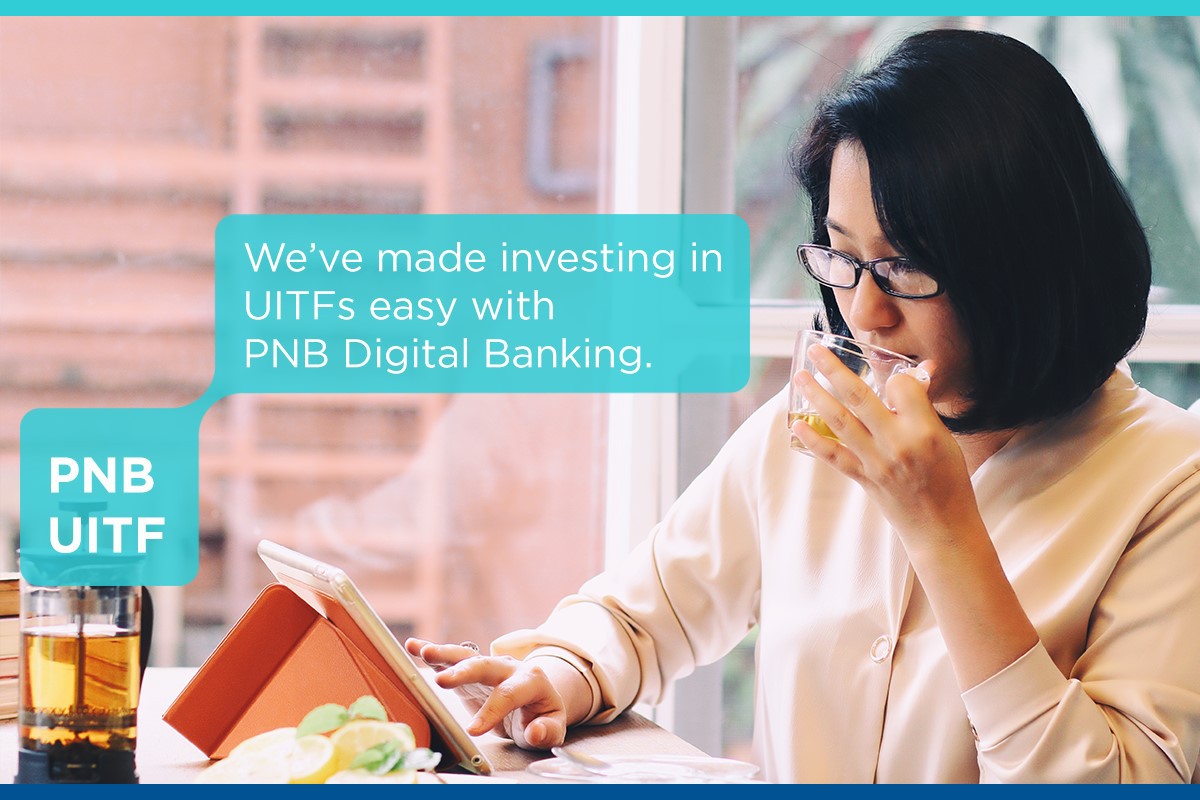 PNB UITF Online is the fully automated UITF investment facility of the Philippine National Bank. You can access it through the PNB Account Access Portal.[1]
PNB UITF Online is the country's first comprehensive UITF Online facility that lets clients invest and redeem their funds easily through the web. With PNB UITF Online, you don't need to go to a PNB branch to open your UITF account.
To get an idea of the funds you can invest in via the PNB UITF Online facility, here are PNB's UITF products:
Money Market Funds (Peso and Dollar)

PNB Prime Peso / Prime Dollar Money Market Fund
PNB Peso Fixed Income Fund
PNB Institutional Money Market Fund

Intermediate-Term Bond Funds (Peso and Dollar): PNB Peso / Profit Dollar Intermediate-Term Bond Fund
Balanced Fund (Peso): PNB Balanced Fund
Equity Fund (Peso)

PNB High Dividend Fund
PNB Equity Fund
PNB Phil-Index Tracker Fund

PERA Fund (Peso): PNB PERA Bond Fund
Global Feeder Funds (Dollar)

PNB Global Growth Equity Feeder Fund
PNB US Equity Sustainability Leaders Feeder Fund
What are the Benefits of PNB UITF Online Facility?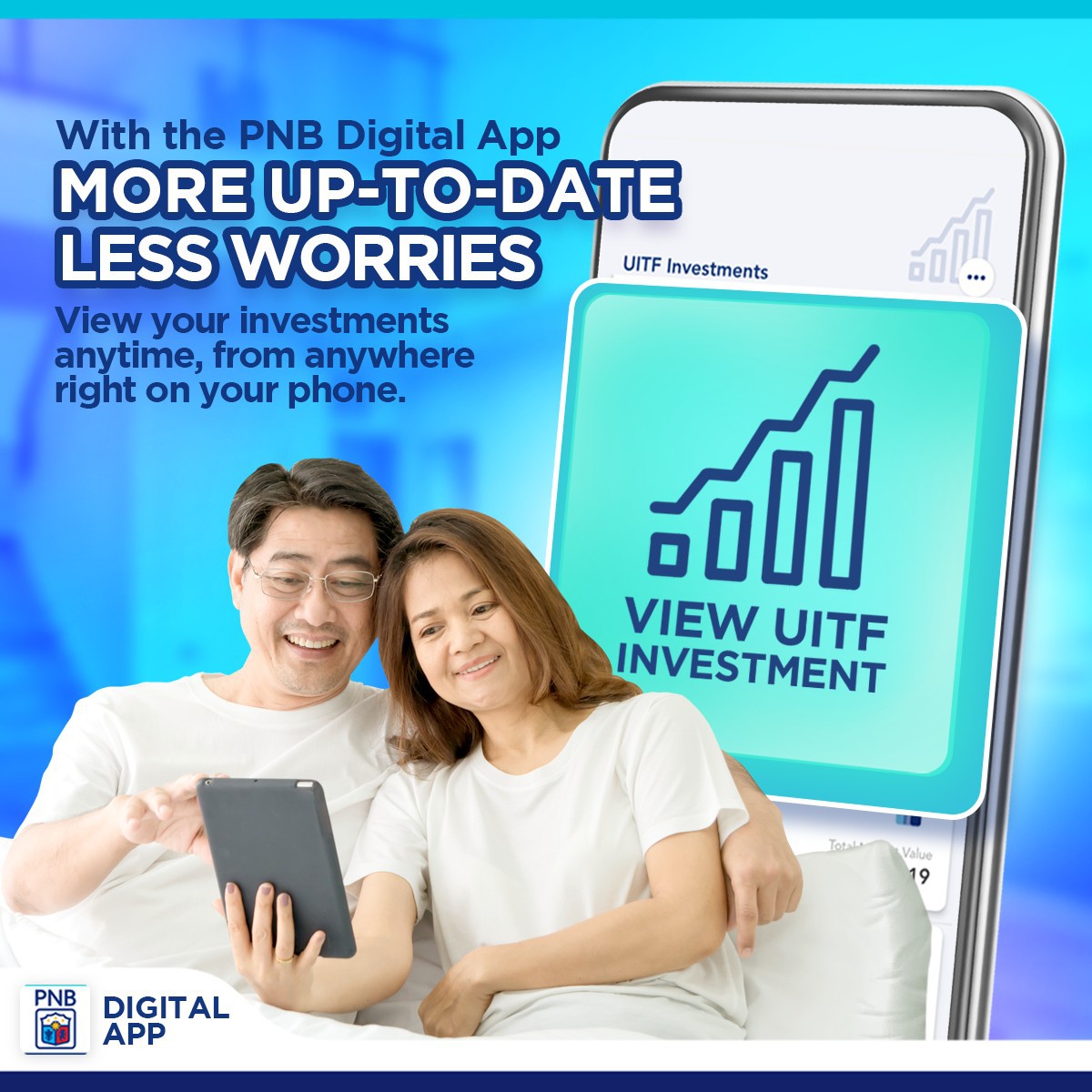 Once your PNB UITF Online enrollment is processed and approved, you can perform various functions related to your UITF investment and enjoy the following benefits:
1. You Can Conveniently Open a UITF
Start investing in UITFs without the paperwork and visits to a PNB branch. You can simply open one via PNB's internet banking facility. The account details will be sent to your UITF account, which will be approved within 24 hours of enrollment.
2. You Can Make Placements Through Your PNB Account
Since you have a nominated source account, you can easily fund your investments and make placements quickly and conveniently through your PNB account.
3. You Can Redeem Straight to Your PNB Deposit Account
If you wish to make a redemption, you can also do it online with just a few clicks. The funds will then be credited to your nominated settlement account.
4. You Can Open a PNB Auto Invest Plan
Once your savings reaches the required threshold amount, the Auto Invest Plan (AIP) facility allows you to regularly put aside a portion for automatic investment to a PNB UITF of your choice.
You can invest in PNB Peso Money Market Funds for as low as ₱2,000 or in PNB Dollar Money Market Funds for as low as US$100. This way, you can earn potentially higher returns in comparison to a traditional savings deposit.
5. You Can Manage Your UITF Efficiently
Check your statement of account and your fund's performance. Use the PNB UITF calculator to compute how much you've earned. Manage your investments effectively by conducting regular PNB UITF reviews and viewing the status of each investment you enrolled in the system.
You can monitor your UITF investments on the go, or even check your redemption history, via the PNB Digital App.
If you want to check the PNB UITF NAVPU (net asset value per unit), you can also do so via the PNB official website at www.pnb.com.ph.
What are the Requirements to Enroll in PNB UITF Online?
You must be at least 18 years old and an existing PNB customer with an active PNB savings or checking account.
What is the PNB UITF Minimum Investment?
For just ₱2,000, you can already make a minimum initial participation or investment in the PNB Dream Builder Money Market Fund. If you're eyeing a Peso fund, you need a minimum investment of ₱10,000 and a minimum of US$100 for Dollar funds.
Make Smart Moves with Your 13th Month Pay: Learn from This Webinar!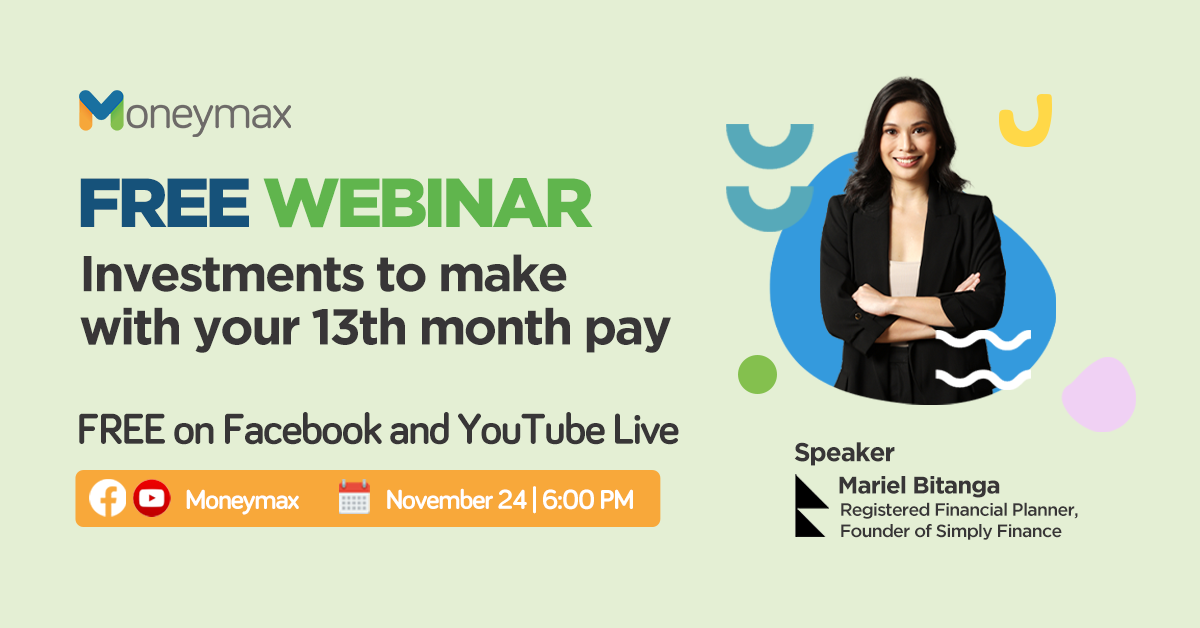 Not sure where to put your 13th month pay? Join our free webinar on November 24, 2022, Thursday, at 6 p.m. where we'll talk about investments you can make with your 13th month pay.
Learn about different investment options based on your time horizon and budget. Also, get tips on how you can prioritize your investments. Grab the chance to ask all your burning questions about investments as well. Exciting prizes are in store, so register now!
How to Enroll in PNB UITF Online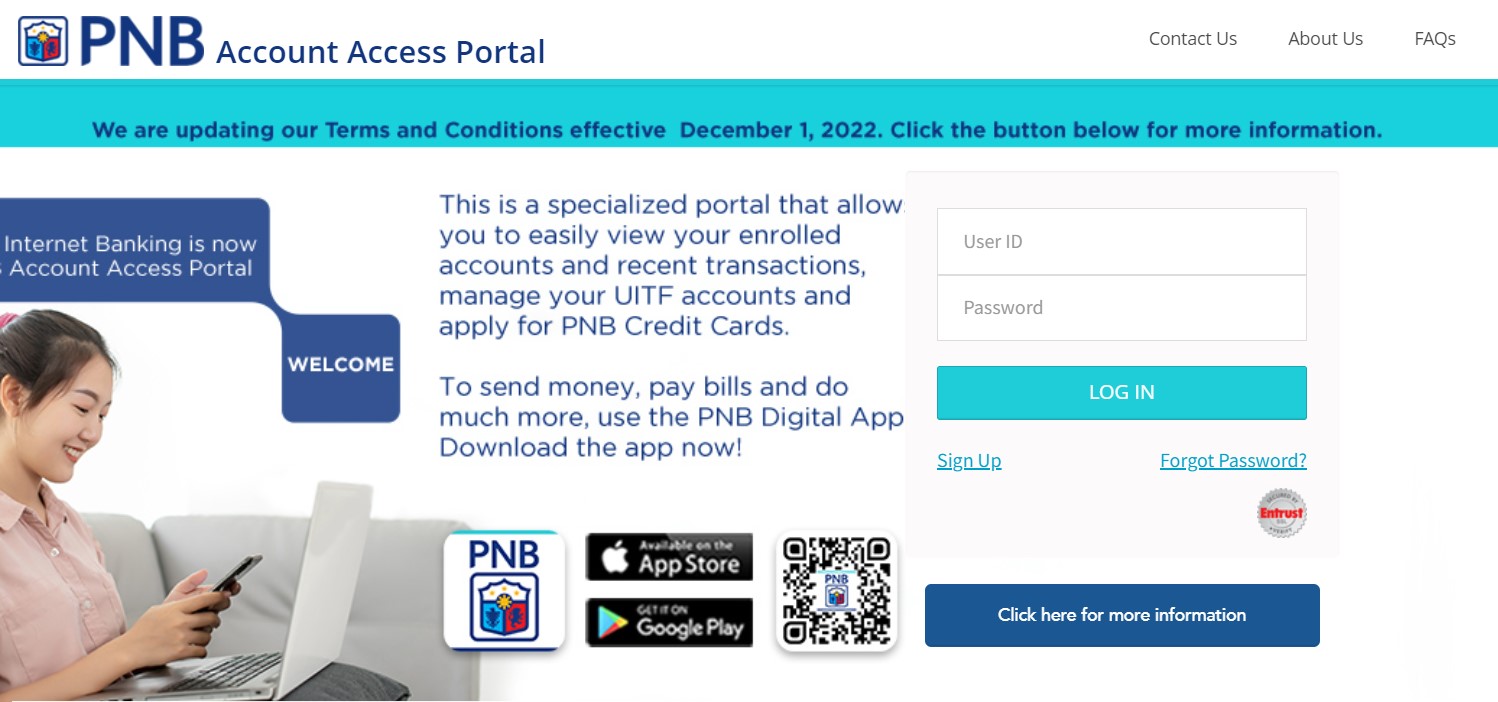 Once you've successfully enrolled in the PNB Account Access Portal, you can access your account to proceed with your PNB UITF Online enrollment. Here's how:
Log in to the PNB Account Access Portal and choose UITFs from the menu.
Click Enroll in UITF Online.
Answer the questions in the UITF Sustainability Assessment form. This is an important tool that will determine your risk appetite and which type of investment suits you.
After accomplishing the form, click the Submit button.
Next, nominate your settlement account. It will serve as your investment's source account and the destination account when crediting your redemption proceeds.
You'll receive an email notification confirming the approval of your UITF enrollment.
Once your enrollment is approved, you can now make a direct investment or subscribe to an Auto Invest Plan.
How to Enroll Existing UITF in PNB UITF Online
Do you have an existing PNB UITF that you wish to enroll online? You can enroll it in the PNB Account Access Portal as well. Simply follow these steps:

1. After logging in to the portal, click UITFs on the menu and choose Enroll Existing UITF Placement.
2. Key in the following information that can be found in your Confirmation of Participation or COP:


COP Number
Account Name
Fund Name
Date of Participation
Principal
Branch Name
NAVPU on Date of Participation
Number of Units
3. Review the details you entered and then confirm.
4. Lastly, wait for the confirmation of your UITF enrollment.
How to Redeem Your PNB UITF Investment
Ready to redeem your investment? You can also do so online in a few quick and easy steps:
Log in to the PNB Account Access Portal. Under UITFs, click UITF Portfolio List/Section.
Select the fund you want to redeem and click Redeem on the corresponding COP.
Choose Full Redemption or Partial Redemption.
Tick the Disclaimer/Reminder box.
Click Continue and follow the steps until you get to the confirmation page.
Final Thoughts
Now that you know how to enroll in PNB UITF Online, take this opportunity to boost your investment portfolio and grow your money. For just a small amount, you can already take advantage of investment privileges that are normally just reserved for investors with considerable funds. Enjoy security and convenience in managing your funds with PNB UITF Online.

Source: [1] PNB Account Access Portal
DISCLAIMER: The opinions expressed by the writer are theirs alone, and do not reflect the opinions of Moneymax and/or its affiliates or any employee thereof. Neither Moneymax or its affiliates are responsible for the accuracy of any of the information supplied by the guest writer. The opinions expressed in this blog are for general informational purposes only and are intended to provide education about the financial industry.
Nothing in this blog constitutes investment or financial advice or any recommendation that any security, portfolio of securities, investment product, transaction or investment strategy is suitable for any specific person. This material does not take into account your personal circumstances, finances, goals and/or objectives; all of which are unique to you. Readers must make an independent decision regarding investments or strategies mentioned on this blog or elsewhere on www.moneymax.ph. We strongly consider seeking advice from your own financial or investment adviser before taking any action. We do not make any representation or warranty as to the accuracy, completeness or correctness of the information set out in this article.