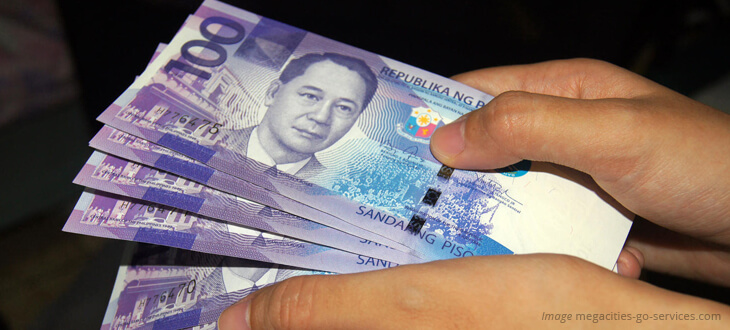 In the first Consumer Finance Survey conducted by the Bangko Sentral ng Pilipinas, a surprising number of Filipinos said that they do not actually have a deposit account.
Read More: Why Pinoys Ignore Insurance
According to the survey, 8 out of 10 households (78.5% of the total respondents) do not have deposit accounts. Of those who do have bank accounts, only six out of ten have deposit accounts that allow their money to earn interest.
Here are five reasons most Pinoys have no bank account.
Not Enough Money
Within the survey, around 92% responded that they do not have enough money to open a bank account. This may be a reason when there is shortage in income, or opting for the payroll account to be their only bank account.
Read more: Dealing with the Unexpected: What Happens to Your Money When a Bank Closes
The Minimum Balance is Too High
Some banks require anywhere between PHP 1, 500 and PHP 3,000 for general deposit accounts, although there are banks that actually offer deposit accounts – that earn interest – with no maintaining balance. Among these banks are HSBC, and Citi.
Cannot Manage an Account
There may be those among the people who do have bank accounts that cannot maintain it, owing to a multitude of factors. According to the survey, of those who do have deposit accounts, very few actually earn interest owing to the fact that deposits made do not meet the average daily balance. This may be a contributing factor as to why they may say that they cannot manage an account.
Do Not Like to Deal with Banks or Financial Institutions
This behavior comes from the view of the common worker that corruption reaches even the banks. They think that their money won't be safe should they choose to open an account with any bank at all.
Lack of Extra Cash
Respondents of the survey said that they were willing to open deposit accounts if they had extra money to do so. It's an interesting reason to not have a bank account, and also one that is easily solved. While lots of people do try and save, these savings tend to sit in goal-specific jars. While it can be argued that these savings would serve them a best-earning interest in a deposit account, everyone has their own way of saving.
The results of the survey were culled from respondents across NCR, Regions 1, 7, and 11. A number of these respondents had different loans. It also showed that many respondents aren't risk-takers on their finances.
The BSP is working on accessible banking which is inclusive of those who are "unbanked." What remains now is the way that this structure is implemented to current banking standards, and towards the daily cost of living of a household.
People who read this also liked:
The Difference Between a Savings and a Checking Account
Bad Pinoy Habits We Need to Control