With or without the pandemic, online shopping is here to stay. Even if people are starting to frequent physical stores again, seven out of ten Filipino shoppers still choose to make their purchases online.[1] If you have yet to get a credit card, the next best thing is to shop online using Buy Now, Pay Later (BNPL) services like BillEase Loan.
After all, BNPL services have become popular since last year, with experts expecting growth of 109.7% year-on-year to $803.5 million this year. Between 2022 and 2028, BNPL adoption is expected to climb steadily with a compound annual growth of 50.9%.[2]
With BillEase, you can avail of flexible installment plans and even get a cash loan with just a few taps on the BillEase app. Interested? Here's a complete beginner's guide to prepare you for your next shopping spree.
What is BillEase?

BillEase is a Buy Now, Pay Later service launched in 2017.[3] It's the flagship product of First Digital Finance Corporation, a financial technology company that's making waves in the retail credit market across Southeast Asia.
In April 2022, BillEase secured US$20 million in funding from Lendable, an emerging market credit provider, to expand its business and provide more financial products soon.[4]
Aside from offering flexible installment plans, the BillEase Loan app also functions as a one-stop shop for e-wallet top-ups, prepaid mobile load, and gaming credits.
How Does BillEase Work?
Just like Lazada Loan and Atome Philippines, BillEase Loan gives Filipinos a chance to shop and pay with convenience. You can borrow money from BillEase via two loan products: the Buy Now, Pay Later option and the BillEase Cash Loan. Upon approval, borrowers can enjoy the following benefits:
Low interest rate. With the BillEase interest rate clocking in at 3.49% per month, borrowers don't need to worry about huge add-ons to the principal loan amount. BillEase now also offers 0% interest[5] when you buy from its select partner merchants.
Flexible loan amount. The BillEase Loan app allows you to borrow up to ₱40,000 depending on your account's credit limit.
In-app exclusive features. Upon approval of your BillEase Loan, you can automatically use the in-app features that allow you to top up your e-wallets, pay bills, and buy mobile load.
BillEase Pros and Cons
BillEase sounds good so far, but it's always best to check out a service's pros and cons before diving in headfirst. Find out what's good and what's not in this quick BillEase review for 2022.
👍 Pro: Quick Registration and Fast Approval
Opening a BillEase account will take you less than five minutes, and verifying your account will take even less. Once you're good to go, you can either start shopping or apply for a cash loan using the BillEase Loan app and get approved in an instant.
👍

Pro: Lower Monthly Payments
Because of the low monthly interest rate of only 3.49%, paying your loan won't be that big of an inconvenience. Compared to other Buy Now, Pay Later services in the Philippines, BillEase is a convenient way to buy your immediate wants without breaking the bank.
👍

Pro: Responsive and Intuitive App
The BillEase Loan app is easy to use, thanks to its smooth and user-friendly interface. It also comes with a BillEase calculator, so you can compute your monthly payments in no time. Aside from shopping, you can also pay bills, buy mobile load, and get gaming credits.
👎 Con: Some Features are Limited to First-Timers
While setting up your BillEase account is easy, you'll find that some features are limited to first-time users. For example, the initial credit limit starts at ₱6,000, which eventually increases the more you use BillEase. Payment terms also start at twice every month for three months.
👎

Con: Convenience Fees Can Be Inconvenient
If you're planning to pay your loan through your preferred e-wallet, you'll have to shell out a convenience fee of up to ₱20. This isn't really ideal if you prefer paying your monthly bills in the comfort of your home.
👎

Con: Annoying Notifications
If you have an active BillEase Loan, you'll constantly be hounded with notifications. Expect to receive emails, text messages, and in-app push notifications on your phone. While not exactly a dealbreaker, this is still worth pointing out.
BillEase Buy Now, Pay Later Guide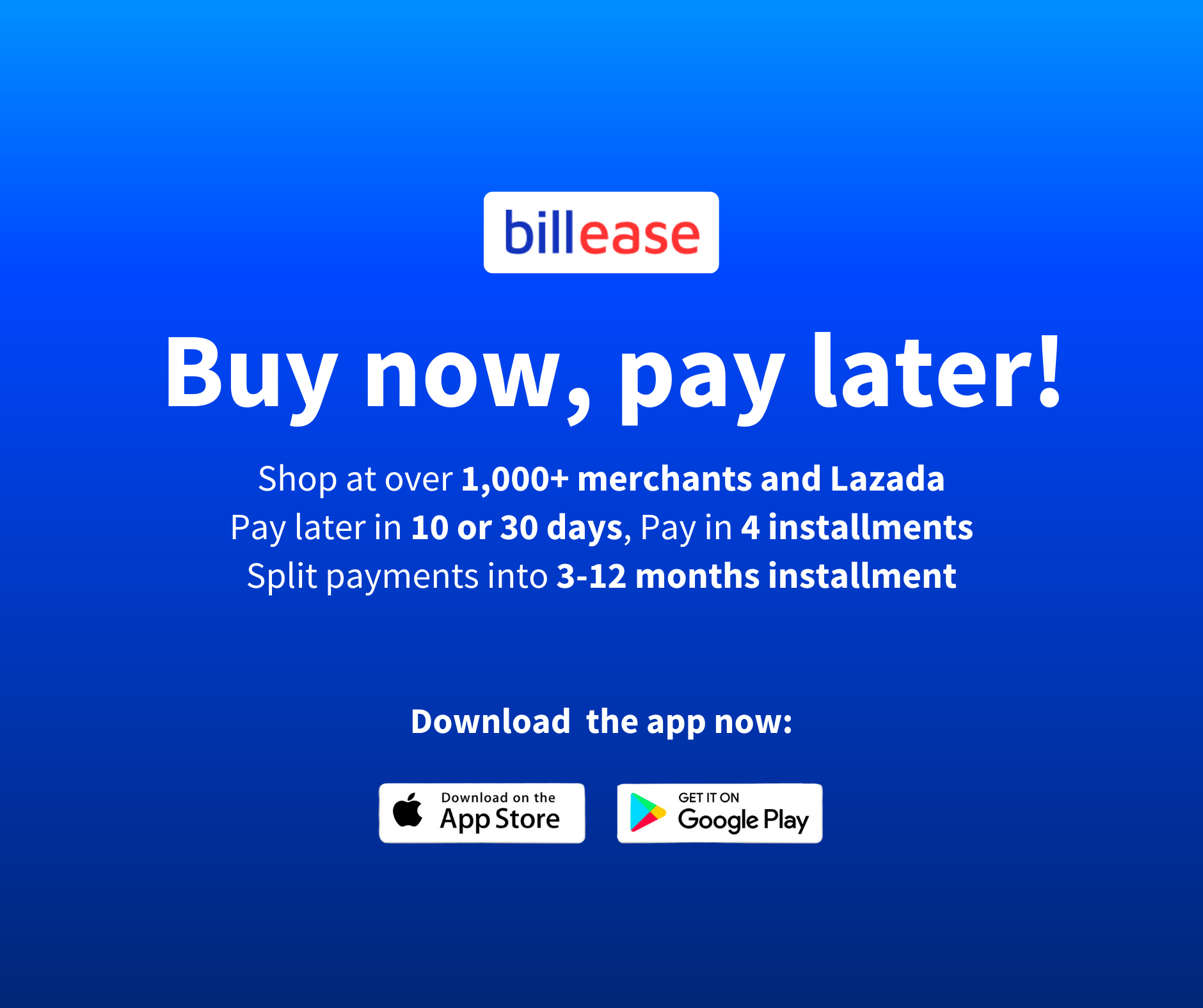 Done deciding on whether or not to use BillEase Loan for your next shopping spree? If the pros outweigh the cons for you, then you're ready to buy now and pay later for your budol finds. Here's how.
What is the BillEase Buy Now, Pay Later Service?
BillEase Buy Now, Pay Later (BNPL) is an online shopping loan you can use to pay for your purchases from an extensive list of BillEase partner merchants. While it still charges you monthly interest and fees, BillEase is a convenient payment option if you want to buy something but don't have a credit card yet to help bridge your budget deficit.

What are the BillEase Loan Requirements?
Another great thing about BillEase is that the loan requirements aren't as extensive as those of services like TendoPay. If you're at least 18 years old and have a stable source of income, here are the documents you'll need to avail of a BillEase BNPL loan or cash loan:
Latest proof of income. This can be your payslip, certificate of employment, bank transaction receipts, PayPal transaction history, or remittance slips.
Proof of billing. This includes your Meralco bill, cable TV bill, water bill, or any other postpaid utility bills. If the proof of billing is not under your name, that's fine! Just make sure you submit proof of billing that shows your current mailing address.
Valid government-issued ID
How Do I Get Approved for a BillEase Loan?
Since the BillEase loan is digital, most verification and evaluation processes are based on the documents you submit.
Here are a few tips for you to have a higher chance of approval for your BillEase loan:
Provide the most recent and updated documents.
Make sure that the files you upload are clear and accurate.
Submit as many documents as you can. If you're employed with side gigs, you may submit both a certificate of employment and proof of remittances. Having multiple income streams will increase your chance of getting approved.
Don't apply more than once. Applying multiple times will lower your chances to be approved. It is more important to apply once with valid and complete documents.
How to Process the BillEase Buy Now, Pay Later Option
Once you've decided to avail of the BNPL, here are the things you should do next online:
Search the item you want to buy from any BillEase partner merchant.
Add the item to the cart and proceed to checkout
Choose BillEase as a payment method and you will be redirected to the BillEase login page.
Login to your BillEase account and choose the option "One-time payment" as your loan payment method. This will automatically show the total payable amount and the due date.
Confirm your purchase payment with BillEase by signing a contract using the one-time password sent to your registered mobile number.
Do I Need to Provide a Down Payment for the BillEase BNPL Option?
BillEase payment terms require you to pay a down payment, depending on the merchant's terms and conditions. In some cases, the down payment is one-third of the item price.
For example: if the item costs ₱30,000, you have to pay at least ₱10,000 as a down payment, and the rest of the amount will be handled by BillEase.
To start, make sure you have the following BillEase Loan requirements:
Valid approved BillEase account
The item you wish to buy
Your down payment
Once you have all three requirements above, you can settle the down payment through these steps:
From the merchant's page, proceed to Checkout and choose BillEase as a payment option.
Settle the down payment. Once you've checked out, go to your BillEase account and check the reflected down payment due.
Tap the Make a Downpayment option so that you'll be redirected to the page where you can choose a payment method. If you choose the bank transfer method, expect the payment to be posted within two banking days. If you choose the online banking method, the payment will be posted immediately.
Wait for your payment to be verified.
Once you receive the payment verification, your order will be confirmed and the merchant will prepare your item for delivery.
What Happens If I Don't Settle the Down Payment?
Your down payment is important to keep your order active. If the down payment deadline lapses, your order will be automatically canceled by the merchant, and you might lose all discounts and promo vouchers that came with it.
Where Can I Buy Items with BillEase?

BillEase enables its users to shop at over 1,000 merchants. The following are some of BillEase partner merchants where you can pay with the BillEase Buy Now, Pay Later method:
Lazada
Kimstore
Mandaue Foam
Data Blitz
Motivo
Game one
Become
Anson's
Remedy
Banila Co
Henry's Camera
OnjectDepot
Comp Asia
Analog Daily Records
Drive Groceries
MUMUSO Philippines
Popori
Lounge Edit
Laptop Factory
Alleyway
PowerLed
JBL
Evee

BillEase Cash Loan Guide
Aside from a BNPL loan, you can also get a cash loan from the BillEase Loan app for other financial needs. Here's a walkthrough on how to unlock a cash loan with BillEase.
What is the BillEase Cash Loan?
The BillEase cash loan allows borrowers to turn their credit limit into a cashout limit. Borrowers can now withdraw the cash loan amount through their nominated bank account or Coins.ph account. The BillEase Cash Loan interest rate is also 3.49% per month.
How to Set Up a BillEase Cash Loan Cashout Method
Setting up your cashout method makes it easier for you to receive your loan. Choose a method that's more convenient for you to access.
Log in to your BillEase account.
Choose Settings and click on the Availment Method. A list of methods will be shown on your screen, including a Lazada voucher. Click on the Manage Your Cashout Accounts.
Click the + button. A form will appear.
Fill out the form with the required information. You need to provide your bank details or e-wallet details.
Verify the added disbursement method by going back to the Manage your Cashout Accounts page and clicking on Verify. A one-time password (OTP) will be sent to your registered mobile number.
Input the OTP and click on Verify.
How to Apply for a BillEase Cash Loan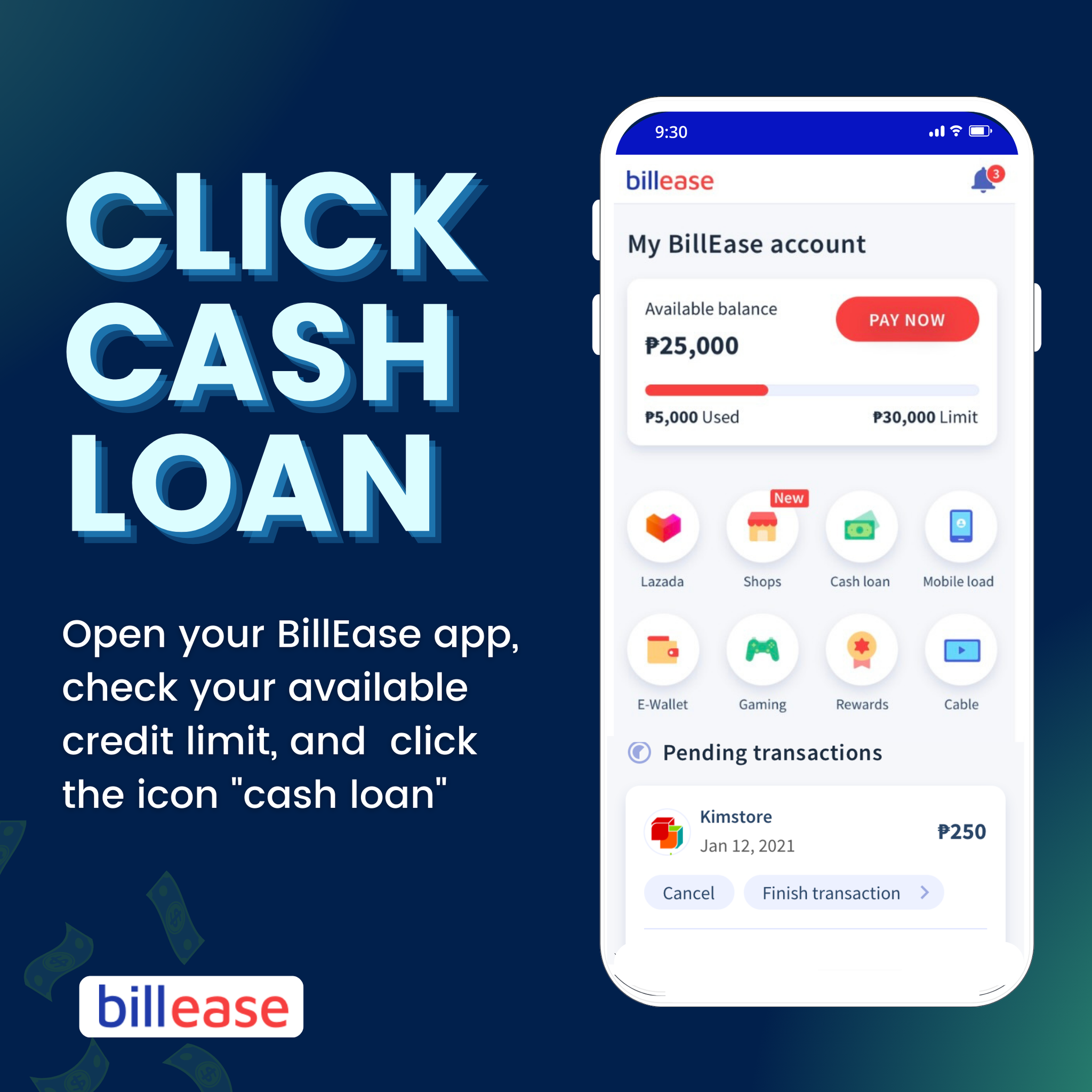 The BillEase Cash Loan application process is as easy as that of the BNPL loan. Just follow these steps if you're planning to apply for a loan:
Log in to your BillEase account.
Choose the Installments tab and find the Avail Now option.
Choose your preferred disbursement method.
Click on Claim Now.
Confirm your loan details and review your contract.
Sign the contract with an OTP sent to your registered mobile number.
Wait for the confirmation of your loan and the disbursement details to appear on your screen.
How to Pay Your BillEase Loan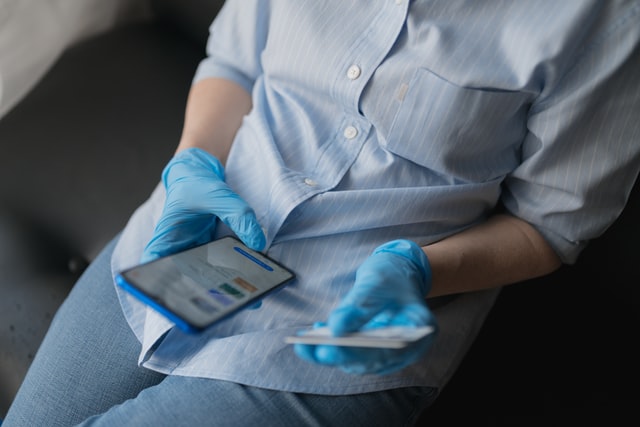 It's important to settle all your monthly dues on time. BillEase's payment terms often require paying twice a month, so you should know where you can conveniently pay your monthly dues to avoid late payments.
Your BillEase payment is important for you to settle your dues on time. Check these options (with their payment procedure) and choose the one that's right for you.
Coins.ph
Paying with Coins.ph is easy. First, wait for the payment request email sent by BillEase. Click the payment request, and you'll be redirected to payment channel options. Choose Coins.ph and follow the instructions.
GCash
To make a BillEase to GCash payment, you need to log in to your GCash account. Choose the GCash bill payment feature, and enter your BillEase Loan ID and BillEase account number. Follow the GCash bill payment prompts to complete the process.
Online Bank Transfer
BPI and UnionBank users can link their BillEase accounts with their savings accounts and pay their BillEase loans conveniently through mobile banking. BillEase payments through bank transfers don't require bank fees. When transferring funds for payment using online banking, enter the following details:
BPI:
Account name: First Digital Finance Corp
Account number: 8101 0064 77
Security Bank:
Account name: First Digital Finance Corp
Account number: 0000-001768-090
Cebuana Lhuillier
Settle your BillEase loan through Cebuana Lhuiller on the Coins.ph portal. Click on Cebuana Lhuillier as your preferred payment method. You'll be redirected to a page that contains Coins.ph's payment details. Take note of the details or save a screenshot of the page.
Then proceed to the nearest Cebuana Lhuillier branch. Take a Bills Payment form and fill it out with Coins.ph's payment details. Take the form to the teller and have them process your BillEase loan payment. Cebuana may ask you to pay a ₱40 processing fee.
M Lhuillier
Log in to the Coins.ph portal. Click on Pay BillEase and choose M Lhuillier as your preferred payment method.
Enter your complete name on the blanks provided. You'll be given a reference number that you must present to your preferred M Lhuillier branch. Bring a valid ID and go to the nearest M Lhuillier branch.
7-Eleven
Through your Coins.ph account, choose "Pay BillEase." Select the 7-Eleven store payment method, and you'll be taken to a page with your reference number, the payment barcode, and additional payment instructions.
Then go to the 7-Eleven store near you and ask the cashier for 7-Connect Payment. The cashier will scan the barcode or use the reference code provided along with the payment instructions.
BillEase Loan FAQs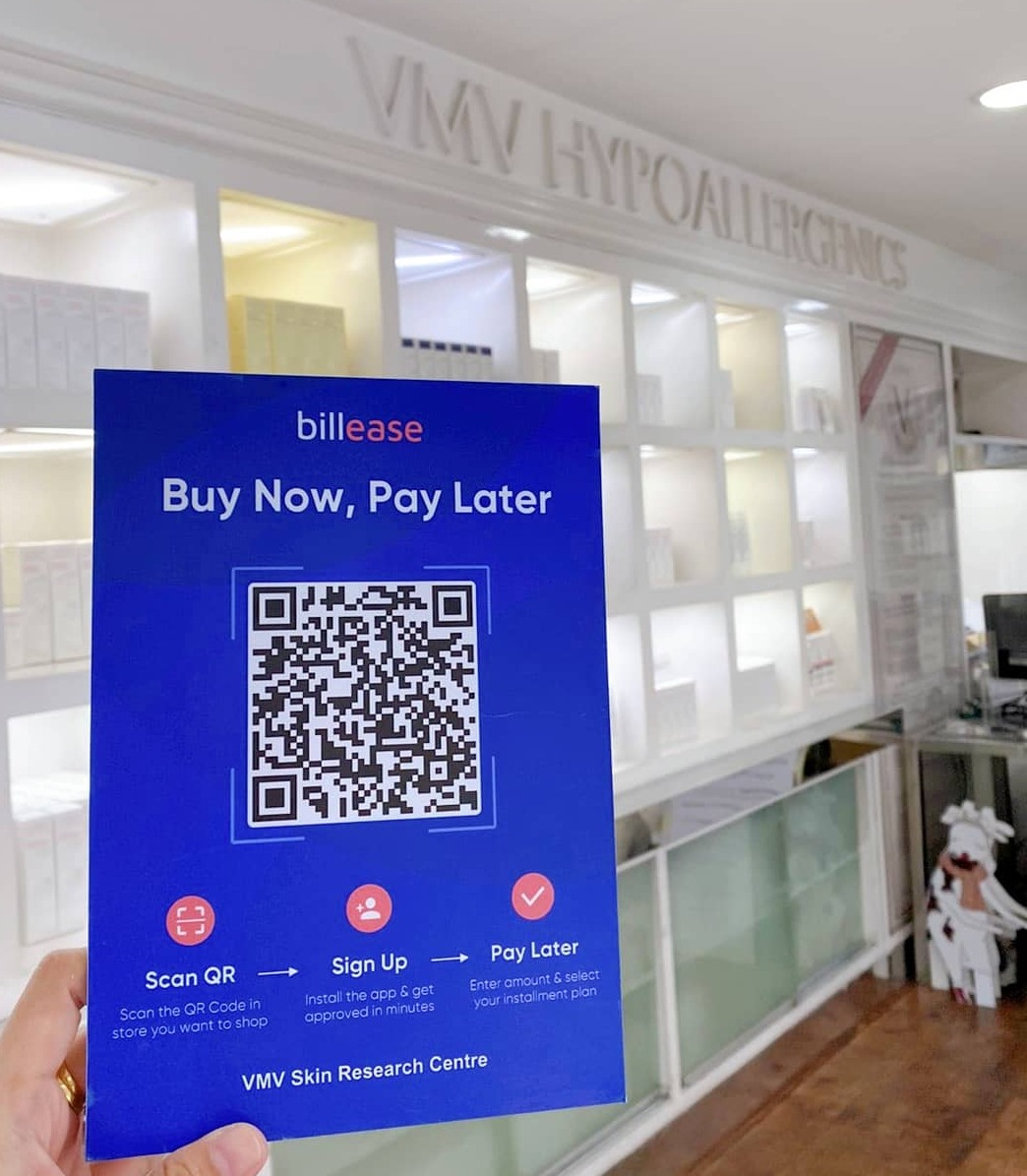 1. Is BillEase legit and safe to use?
Yes, BillEase is a legitimate BNPL service operating in the Philippines for over five years now. If you've read a BillEase Cash Loan review anywhere online, you'll find mostly favorable testimonials from satisfied customers.
2. What is the BillEase maximum loan amount I can borrow?
For both BillEase BNPL and cash loan options, the maximum loan amount you can borrow is ₱40,000. However, initially, you'll be given a ₱6,000 credit limit, which can increase the more you use your BillEase Loan account for online purchases.
3. How much is the first loan amount on BillEase?
You're entitled to a ₱6,000 credit limit on your first loan application, with six installments payable in three months. Eventually, your BillEase second loan amount can get higher the more you use BillEase for online shopping.
4. How do I use the BillEase loan calculator?
The BillEase app comes with its own calculator, so you can compute your monthly payments before you decide to apply for a BNPL loan. To use it, tap Stores from the app dashboard, then select the store of your choice. From there, use the slider to set your loan amount and preferred down payment. Your monthly payments will then be automatically computed.
The app also comes with a BillEase cash loan calculator that allows you to compute your monthly payments for your cash loan. To use it, tap Cash Loan from the dashboard, then use the slider to set the loan amount and choose the payment terms. Your monthly payments will also be automatically computed.
5. How do I use BillEase to buy items from Kimstore and other online merchants?
You can use BillEase as a payment option for popular online stores like Kimstore and Lazada. To start your Kimstore-BillEase journey, just tap Shops from the app dashboard and tap Kimstore. From there, set the loan amount and your preferred down payment, then tap Apply Now.
6. Can I transfer my BillEase funds to GCash?
Yes, you can apply for a cash loan and have the funds transferred to your GCash account. When you're processing your BillEase Cash Loan, just choose GCash as your disbursement method. Once your loan is approved, the loan proceeds will be credited straight to your GCash.
7. Can I get two active BillEase loans simultaneously?
No, you're only allowed to have one active BillEase loan. You have to settle your existing loan before you can apply for another one, whether it's a BNPL or a cash loan.
Final Thoughts
Your online shopping habits don't have to drain your wallet at every checkout. Whether you're shopping for essentials or just the latest gadgets, BNPL options like BillEase Loans are great alternatives for funding your immediate or impulsive purchases. As long as you're responsible for paying back your loans, you can shop away guilt-free.
Need a Cash Loan? Compare Personal Loans at Moneymax!
Explore more options for borrowing cash for an emergency here. Let Moneymax help you find the best personal loan that matches your needs and requirements.
Personal Loan Provider

Minimum Loan Amount

Maximum Loan Amount

Minimum Annual Income

Approval Time

Metrobank

₱20,000

₱1 million

₱350,000

7 days

BPI



₱

20,000

₱2 million

₱

300,000

5 to 7 banking days

EasyRFC

₱

10,000

₱150,000

₱

120,000

As fast as 24 hours

Maybank



₱

50,000

₱1 million

₱

300,000

Apply online in just a few clicks

RCBC



₱

50,000

₱1 million

₱

360,000

5 to 7 banking days

SB Finance




₱30,000

₱2 million

₱180,000

5 banking days

CIMB



₱

30,000

₱1 million

₱

180,000

24 hours

HSBC



₱

30,000

₱500,000 or 3x gross monthly salary, whichever is lower

₱

168,000

5 to 7 banking days

CTBC



₱2

0,000

₱1 million

₱

180,000

3 to 5 banking days
Sources: