How are you spending your downtime during the lockdown? Instead of scrolling through your social feed, why not use your phone to have a good time? This is where mobile games come in. Because believe it or not, games aren't only for children. Even hardworking, over-stressed adults like you can enjoy these mobile games right from your phone.
Mobile Games for Casual Gamers
Love to game but hate learning all the rules? Just kick back and enjoy these casual mobile games that will entertain even the least game-savvy people out there.
Two Dots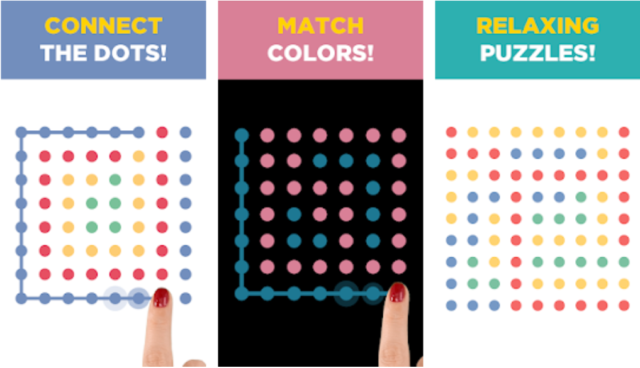 Because Candy Crush is so yesterday. If you're looking for a game that you can pick up at any random time of the day, Two Dots[1] is your jam. It's easy to play as well, just connect at least two similarly-colored dots to eliminate them from the board. Sounds easy enough, right? Then wait 'til the game throws in wrench after wrench. Two Dots is both fun and challenging.
Once Upon a Tower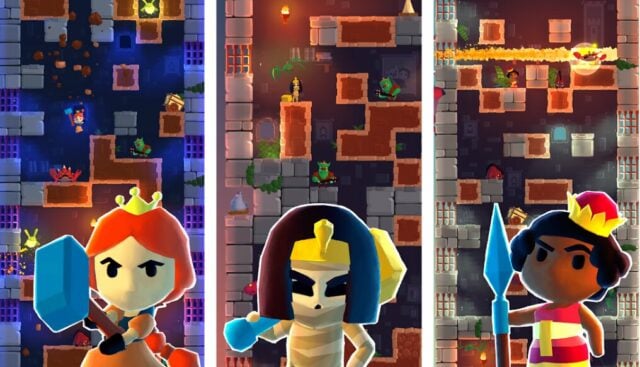 You're a princess stuck in a tower and your only goal is to escape. Are you up to the task? Prepare to slay monsters when you download Once Upon a Tower[2]. Receive power-ups as you go to help clear various monster-filled levels. Plus, you can collect and play as different types of princesses, including a ninja, a Viking, and even a zombie princess.
Wordscapes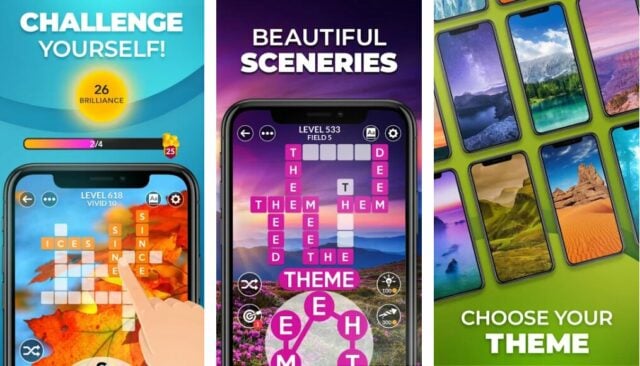 For all the word junkies out there, there's Wordscapes[3], a beautiful word scramble game to take the edge off a busy workday. Explore different nature scenes as you try and complete the crossword puzzle at every level. Not only will you get points for solving each level, you'll also get to expand your vocabulary. Prepare to discover words you've never heard before.
Pokemon Go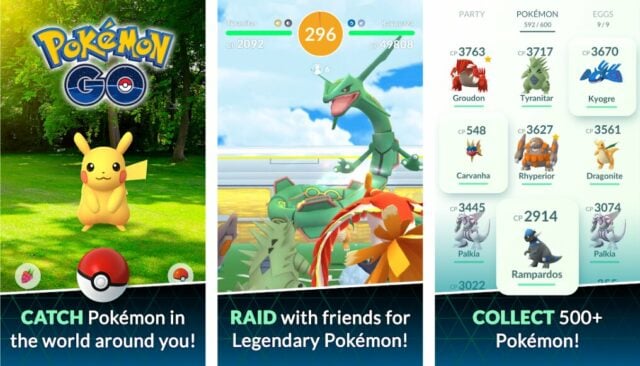 Is Pokemon Go[4] still worth playing today? Yes! And because of the COVID-19 pandemic, catching Pokemon has never been this easy. Since everyone is discouraged to go out, they brought the Pokemon to the players by making them available near everyone's homes. Now you don't have to go outside to try and catch a Geodude or two. Gotta catch them all!
Read more: 12 Budget Smartphones for All Types of Gamers
Mobile Games for Hardcore Gamers
Some gamers enjoy working a little harder when it comes to playing mobile games. But don't worry, not every game is catered to non-gamers, as this list will soon show.
NBA 2K20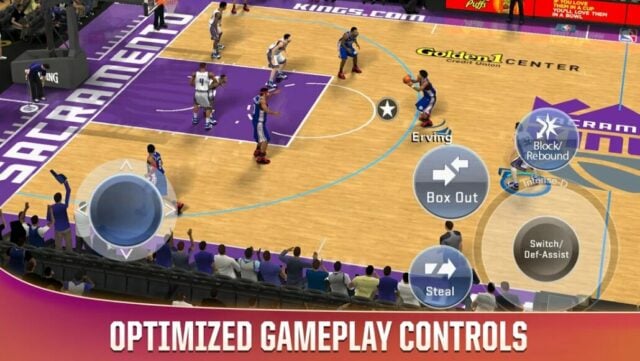 Live your NBA dreams right from your smartphone with the official NBA 2K20 mobile game[5]. The graphics have improved from last year's installment and the controls have improved as well. What's more, you can play as your favorite player or team and experience what an entire NBA season is like. If you're looking for a new game, give NBA 2K20 a try.
Minecraft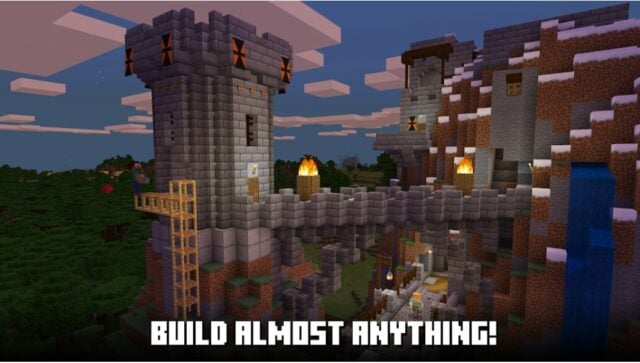 Minecraft[6] is not the biggest video game in the world for nothing. Explore a never-ending world, craft magnificent houses and structures, and kill monsters along the way. You can also craft with friends and enter other Minecraft worlds through different online servers. If you're curious what the fuss is all about, experience the endless fun of Minecraft right from your phone.
Cytus Series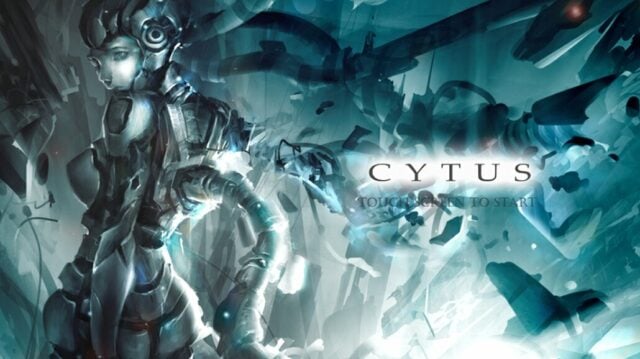 Do you enjoy music-centric mobile games? Then download Cytus[7] this instant. It has upbeat and electrifying tracks, gorgeous video game art, and challenging levels that will keep you entertained for days. And if in case you need more, download Cytus II[8] for a more refined gaming experience. More upbeat levels and tracks await you brave souls.
Fire Emblem Heroes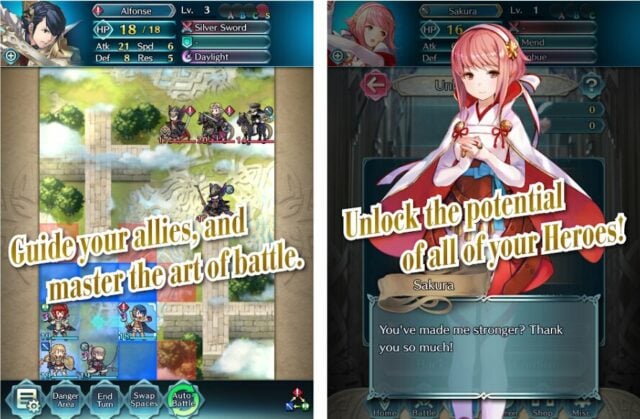 You're not a gamer if you didn't own a Gameboy Advance a decade ago. And if you owned one, then you'd be glad to know that Fire Emblem Heroes[9], one of Nintendo's biggest hits back in the Gameboy Advance era, is now a full-fledged mobile game. Relive your childhood with this fun role-playing game, complete with the classic and new characters to enjoy.
Read more: 13 Must-Have Phone Accessories to Improve Your Mobile Experience
Mobile Games for Stressed Gamers
Did you know that you can also have a relaxing time while playing mobile games? Because not everything involves slaying monsters and solving earth-shattering puzzles.
Adorable Home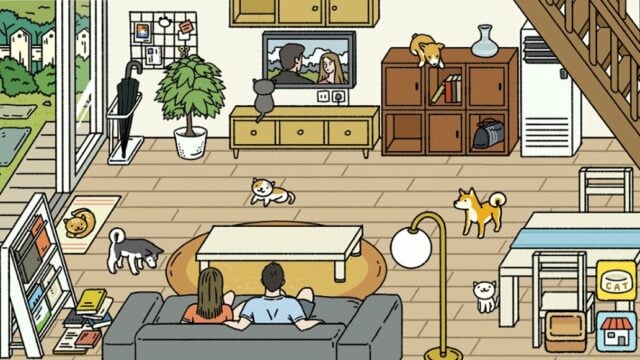 The viral hit that's taking over social media, Adorable Home[10] aims to be your newest obsession as well. The goal is pretty simple: live comfortably in a lovely home with your dream partner. Choose and customize your partner, decorate your home, and feed your adorable pets in this life simulation game. It's easy to pick up and the art style exudes relaxation.
Stardew Valley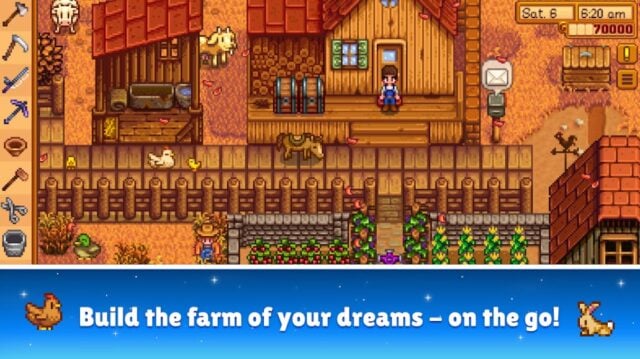 Experience owning your very own farm in this relaxing and rewarding mobile game. Stardew Valley[11] gives you control of a farm you inherited from your late grandfather. Grow crops, raise cattle, and live the best farm in this indie video game hit. And just in case you're already playing Stardew Valley on your PC, you can transfer your progress to your phone easily.
Orbia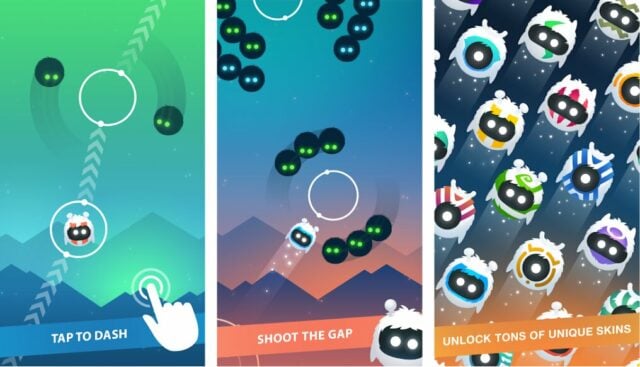 Let adorable orbs lull you into a relaxing trance right from your smartphone in this fun puzzle game. Coupled with entrancing graphics and soothing music, Orbia[12] will surely be your new pick-me-upper after a long day at work. Launch your orb to space and avoid the equally adorable obstacles along the way. Give Orbia a try when you're feeling a bit down.
Monument Valley Series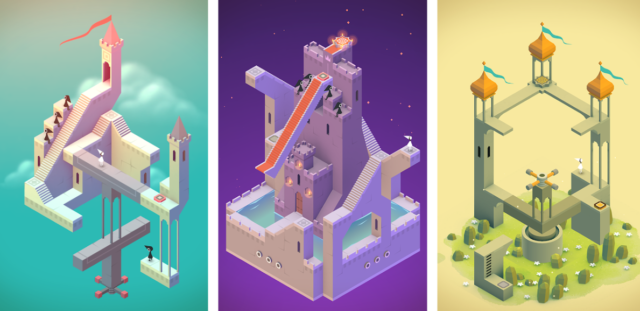 Who knew puzzles can be both mind-bending and relaxing at the same time? Monument Valley[13] is a great example of exactly that. Turn knobs and levers as you slowly guide your adorable protagonist to the end goal. And if you find the game too short, you can download the sequel Monument Valley 2[14] and explore more gorgeous and relaxing puzzles.
Read more: 10 Sulit Smartphones Under P15,000 in the Philippines
Mobile Games for Multiplayer Gamers
Gaming is always fun when you play with others. Luckily, there are great multiplayer games out there to try with your friends. Check these out for your next e-game night.
Mobile Legends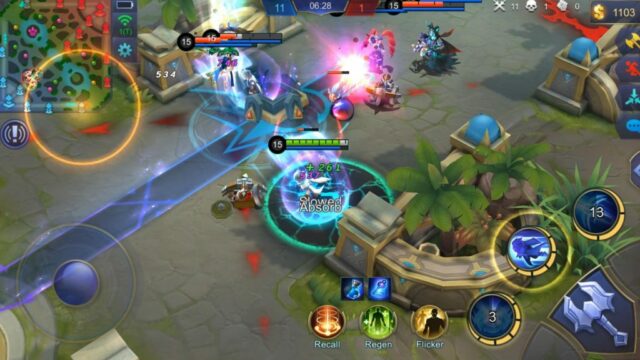 If you haven't picked up Mobile Legends[15] like most gamers already did, now's the perfect time to do so. Use all these free time to learn all the mechanics and form strategies of your own. Play with your friends and millions of Mobile Legends players online. Plus, if you get good at it, you might consider playing professionally in the Mobile Legends eSports League.
Call of Duty Mobile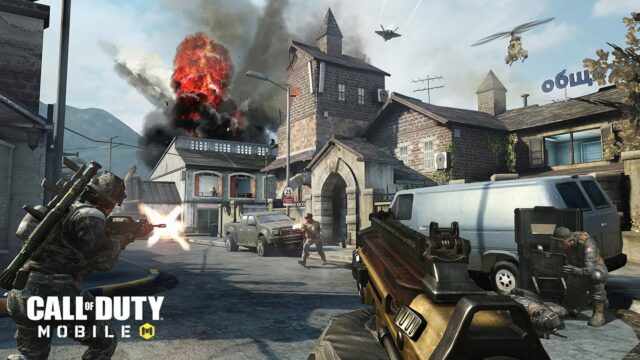 Do you have what it takes to be part of an elite task force to eliminate terrorists? Then grab a couple of friends and form the ultimate team in Call of Duty Mobile[16]. Test your gamer skills and enjoy quality time with friends in this action-packed port of the popular video game franchise. Eliminate bad guys and forge better friendships with a round of Call of Duty.
Fortnite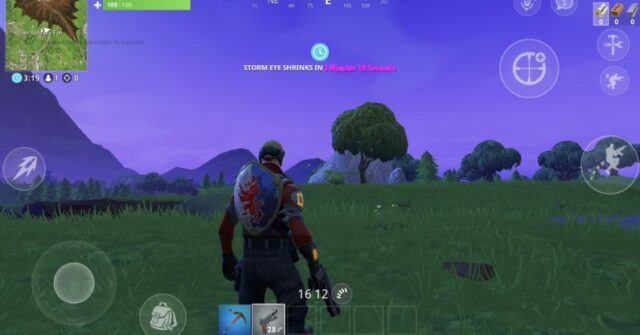 Speaking of popular video game franchises, Fortnite[17] can now be enjoyed on your phone. Play with your friends and strangers in this wacky third-person shooter that took the world by storm. Choose from a roster of fun characters plus a bunch of special edition characters like Deadpool, Thanos, and even DJ Marshmello. Give this one a try if you're looking for a challenge.
Mario Kart Tour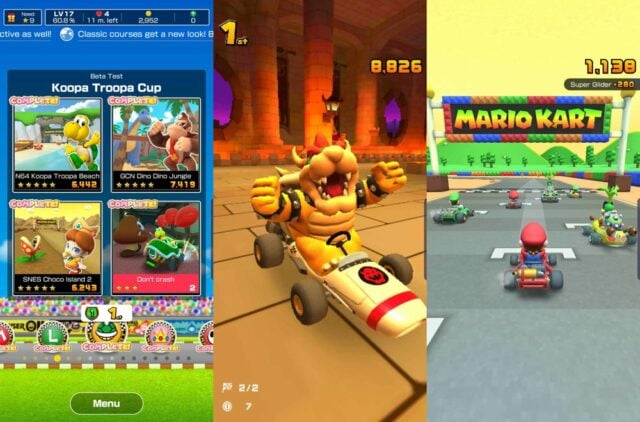 Nothing beats the classics. Case in point, Mario Kart Tour[18]. Now that the hit video game franchise is available on mobile devices, you can invite your friends and other people online to race in different iconic locations from the Mario franchise. Plus, you can add power-ups to your kart and unlock more characters as you climb your way atop of the leaderboard.
Read more: How to Clean Your Phone in Today's COVID-19 Reality
Final Thoughts
Needless to say, these mobile games will bring out your inner gamer. And remember to always keep calm and treat these games the way they should be treated as: games. Don't take losses too hard because you might end up throwing your phone to the ground out of frustration. Rage quitting won't make you a better gamer. Just enjoy the ride and button mash away!

Sources: