Getting laid off from work is undoubtedly one of the most traumatic things to experience in one's career. Aside from the pain of rejection, a terminated employee has to deal with the challenges that come with the sudden loss of income. There are bills to pay, mouths to feed, and other financial responsibilities that won't go away.
Such a grim picture is painted by reality. Since the start of the pandemic, the unemployment rate has risen due to lockdowns and heightened restrictions. Just recorded last September, the latest unemployment rate climbed to 8% from 6.9% the month prior. The said figure is equivalent to 3.88 million individuals.[1]
Government employees enjoy unemployment benefits from the GSIS, which protect them from the financial impact of involuntary separation from the service. Private employees now have a reprieve as well through unemployment insurance mandated by the newly enacted Republic Act 11199 or Social Security Act of 2018.[2]
As a result, qualified SSS members are entitled to unemployment benefits that can help ease their financial burden while looking for a new job. So, even if you think your chances of getting terminated from work are slim, it's still important to know what the unemployment insurance provision means.
What is the SSS Unemployment Benefits Program?
Also called Unemployment Insurance or Involuntary Separation Benefit, the SSS Unemployment Benefits Program provides cash assistance to involuntarily separated employees, including household employees and overseas Filipino workers (sea-based and land-based).
The said benefit is a new addition to the existing SSS benefits, such as the sickness, maternity, retirement, disability, death, and funeral benefits, among others.
Read more:
How Much SSS Unemployment Benefit Will I Receive?
If you qualify for the program, you'll receive cash that's equal to 50% of your average monthly salary credits (AMSC) for a maximum of two months. For example, if your AMSC is worth PHP 18,000, you'll receive a two-month cash benefit amounting to PHP 18,000 or PHP 9,000 for each month.
If you want to find out your MSC, you can check out the latest SSS Contribution Schedule.[3]
Read more: 3 Simple Ways to Check Your SSS Contributions Online
Who Can Apply for SSS Unemployment Benefits?
The criteria for receiving SSS unemployment benefits borrows some qualifications from other SSS benefits, together with termination conditions that basically boils down to this: If you were fired with or without notice, you can apply for this SSS benefit.
Note that you can only apply for SSS unemployment once every three years and meet the following criteria:
Should be 60 years old and below; not over 50 if the applicant is an underground or surface mine worker; not over 55 if a racehorse jockey
Made at least 36 monthly contributions, 12 months of which should've been paid within the last 18 months prior to the separation
Didn't apply or didn't receive unemployment checks for the last three years
SSS member was fired for the following reasons:

Authorized causes under Articles 298 (283) and 299 (284) of P.D. No. 442 or the Labor Code of the Philippines

Installation of labor-saving devices
Redundancy
Retrenchment or downsizing
Closure or cessation of operation
Disease/illness of the employee whose continued employment is prohibited by law or is prejudicial to his or her co-employees' health

Authorized causes under Article 300 (285) of P.D. No. 442 or the Labor Code of the Philippines

Serious insult by the employer or his representative on the honor and person of the employee
Inhuman and unbearable treatment accorded the employee by the employer or his/her representative
Commission of a crime or offense by the employer or his/her representative against the person of the employee or any of the immediate members of his/ her family

Other causes similar to the above

Economic downturn
Natural or human-induced calamities/disasters
Other cases as determined by the Department of Labor and Employment (DOLE) and SSS
Who Can't Apply for SSS Unemployment Benefits?
Losing your job doesn't automatically qualify you to receive SSS unemployment benefits. It will all depend on the nature of your separation. The law clearly states that only those who are "involuntarily unemployed" are entitled to SSS unemployment benefits.
On the other hand, if your unemployment is voluntary—meaning you resigned from work, the SSS won't give you unemployment benefits. Here are some more exceptions.
SSS members who were fired for the following reasons:

Causes under Article 297 (282) of P.D. No. 442 or the Labor Code of the Philippines

Serious misconduct
Willful disobedience to lawful orders
Gross and habitual neglect of duties
Fraud or willful breach of trust/loss of confidence
Commission of a crime; or
Similar cases like abandonment, gross inefficiency, disloyalty/conflict of interest/dishonesty
NOTE: If you're an OFW, the DOLE will determine the validity of your involuntary separation from your employer.
What are the SSS Unemployment Benefit Requirements?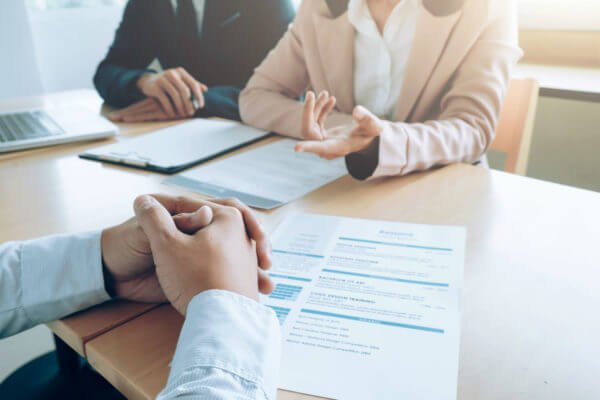 Original and photocopy of one (1) primary ID. If you don't have any of these IDs, provide an original and photocopy of any two (2) IDs with a photo and signature.

Unified Multi-Purpose ID (UMID)
SSS card
Alien Certificate of Registration
Driver's License
Firearm Registration
License to Own and Possess Firearms
NBI Clearance
Passport
Permit to Carry Firearms Outside of Residence
Postal Identity Card
Seafarer's Identification & Record Book
Voter's ID Card

Certification of the nature and date of involuntary separation from DOLE
Notice of Termination from Employer
Affidavit of Termination of Employment
How Do I Apply for SSS Unemployment Benefits?
You can apply for SSS Unemployment Benefits online. This is a safe and practical option, especially that the pandemic is not yet over. Here are steps that you need to take.
Log in to your My.SSS account and go to Disbursement Account Enrollment Module (DAEM) under the E-Services tab.
Register your preferred disbursement account. The account that you nominate will receive the cash benefit.
Click Apply for the Unemployment Benefit Claim, also under the E-Services tab.
Then, input the required information, such as the DAEM-enrolled account, date and reason of your involuntary separation from your employer, employer's name, and employment category.
Review all the details that you've provided. Once you're good with everything, click Submit.
Wait for an email from SSS that will require you to reply with the scanned copies of the pertinent documents.
How to Check the Status of My SSS Unemployment Benefit Application?
SSS will send you another email that confirms your successful application. But if you want to check the status of your SSS Unemployment Benefit application, you may contact SSS via the call center hotline at (02) 81455 or send an email to member_relations@sss.gov.ph.
SSS Unemployment Benefit FAQs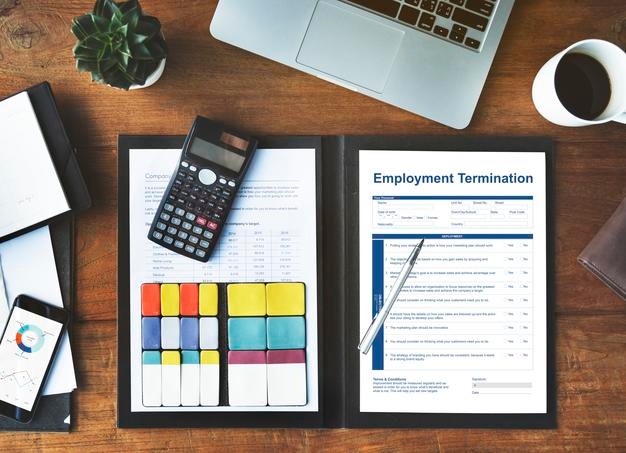 Still got questions about your application for SSS unemployment Benefits or some related matters? You may find the answers that you're looking for here.
1. Is the SSS Unemployment Benefit a loan?
No. This is a cash benefit for qualified employees. So if someone from the agency tells you that you need to pay it back with interest, be wary and contact the SSS immediately.
2. How many times can I file for a benefit claim?
You can only claim the benefit once every three years starting from the date that you've been involuntarily separated from your employer.
3. When should I file my benefit claim?
As much as possible, you should file your claim within one year starting from the date that you've been involuntarily separated from your employer.
4. How will I receive the cash benefit?
The unemployment benefit will be deposited into your SSS UMID card that's enrolled as an ATM card. If you don't have a UMID-ATM card, we recommend that you apply for one as soon as possible. Nevertheless, you have two options:
If you have a UMID card with no ATM functionality, apply for a replacement.
Apply for UnionBank Quick Card (UBP Quick Card) at the UBP kiosk found in select SSS branches.
Whenever available, you may also get your cash benefit via the following payment channels.
PESONet-affiliated banks
Non-bank cash pick-up
5. How do I apply for a DOLE Certification?
Because you'll need to submit DOLE certification for SSS Unemployment Benefit, you need to secure it first. There are three channels through which you can file your application for this certification:
For local employees - DOLE Field or Provincial Office where the company or employer is based
For OFWs - Philippine Overseas Labor Offices (POLO) where the applicant's employer is based or DOLE Field or Provincial Office where the OFW lives in the Philippines
Online application
Nevertheless, we recommend that you apply for your DOLE Certification online for safety and efficiency purposes. Here are the steps that you need to take:
Visit your region's DOLE's website (for this step-by-step example, we'll use ncr.dole.gov.ph)
Click DOLE-NCR e-Filling Services under the Programs and Services section.
On the next page, click Request for Certificate of Involuntary Separation for SSS.
Fill out the form.
Submit the forms and other requirements. After submission, wait for the acknowledgement receipt from DOLE, which will be sent to your email.
Wait for the notification from DOLE on the result of your application and/or request.
6. What are the requirements for a DOLE Certification?
Applicants will be required to turn in the following:
One (1) valid ID
Copy of Notice of Termination of Employment from the employer or duly notarized Affidavit of Termination of Employment
UMID card enrolled as ATM card
UBP Bank Card or bank statement/certificate that includes the member's name, savings account number, bank branch, and address
7. I'm an OFW. How do I file my application for a DOLE Certification?
If you're an OFW, you may send a request via email to the Philippine Overseas Employment Administration (POEA). Send your request to wsb@poea.gov.ph with the following attachments:
One (1) valid ID
Scanned copy of Notice of Termination from your employer or duly notarized Affidavit of Termination of Employment
8. Can I get this unemployment benefit together with other SSS benefits at the same period of contingency?
Unfortunately, this isn't allowed. In case there are two or more contingencies occurring at the same time, SSS will only release the benefit with a higher amount.
Keep in mind that the paid unemployment benefit will be deducted wholly or partially from other benefits that you may get if:
You have overlapping benefits
The processing of the benefits is proven to be corrupt
You get employed again within the compensable period
9. Why is my application for SSS Unemployment Benefits rejected?
Last year, about 40,000 jobless claims were denied by the SSS.[4] This is because of discrepancies and incomplete information in the applicants' submitted documents. Some of the claimants even submitted blurred, unreadable, or altered documents.
So, if you want to fast-track the release of your claims, be careful when encoding your information. Double-check everything before you submit the documents.
Final Thoughts
Losing your job may look bad now, but it doesn't spell the end for you. Thanks to these government cash assistance programs like the SSS Unemployment Benefit, you can bounce back and find a new job in no time. Just be patient, be more resourceful, and don't waste your cash aid on trivial things.

Sources: