In the past, tracking one's monthly SSS contributions meant visiting an SSS branch, calling the agency's hotline, or coordinating with the HR department. But technology has transformed the way we do this. You don't need to go through all this trouble now if you know how to check SSS contributions online.
You can view your SSS contributions online in less than 5 minutes through the Social Security System's member portal. However, you can do more than just check your contributions with your SSS account. You can also view and access other SSS features.
Here's a quick guide on how to check your SSS contribution online.
SSS Online Contribution Checking

: Why You Must Do It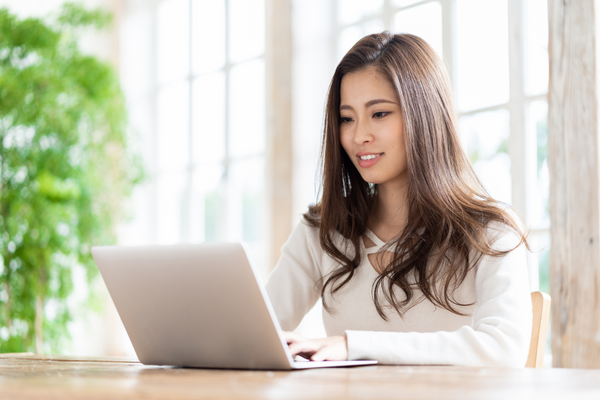 Knowing how to verify your SSS contribution regularly is worth the time and trouble. Here's why:
If you're employed by a company, you need to ensure that your employer is actually remitting the correct amount and doing it without delays.

For self-employed or voluntary members, monitoring your SSS contributions will let you

immediately know

if you have any missed or incorrect payments so that you can make the necessary adjustments as early as possible.

If you're planning to apply for an SSS Salary Loan or SSS calamity loan, or claim other member benefits like

SSS disability

and

SSS unemployment benefits

, checking your contributions online can help you evaluate whether you're eligible or not.
Why should you be meticulous about your contribution payments? To qualify for an SSS loan or benefit, you must meet the minimum monthly contributions within a certain period.
For example, you need at least 36 posted monthly contributions within the last 12 months when applying for an SSS loan.
If you avail of a sickness or maternity benefit,[1] you need at least three monthly contributions within 12 months immediately before the semester of sickness, injury, or childbirth. These are just some of the important reasons why you have to learn how to check your SSS contributions online.

Which SSS Contributions Can You Check Online?
There are different kinds of SSS contributions.[2] Know what they are in the table below.
Feature
Monthly Contributions
SE/VM Contributions
WISP Plus
WISP
Description

Refers to the monthly payments done by employed individuals through their employers

Refers to the monthly payments made by self-employed individuals or voluntary members

Voluntary retirement savings scheme which includes Flexi-Fund and Personal Equity and Savings Option Fund

Otherwise known as Workers' Investment and Savings Program contribution, this is a retirement savings program that's convenient and tax-free.

Enrolment / Membership

Automatic for employed individuals

Voluntary
Voluntary

Automatic for members whose monthly salary credit (MSC) exceeds ₱20,000

Coverage Applicability

On the first day of employment

On the day of your first contribution payment

On the day of your first contribution payment

On the date of first posted contribution

Payment Sharing

14% of your monthly salary credit divided as 4.5% from the employee and 9.5% from the employer. The MSC should not be lower than ₱4,000 and not higher than ₱30,00

Shouldered by the self-employed individual or voluntary member

Shouldered by the OFW, private-sector worker, or self-employed member

Shared proportionately by the employee and the employer

Contribution Amount

MSC ₱20,000 and below: ₱180 to ₱900
MSC of above ₱30,000: ₱950

₱570 to ₱4,230
Starts at ₱500 per payment
Employees and employers with ₱25,000 MSC will need to pay additional contributions of ₱700 to ₱1,400 where ₱225 to 450 will be paid by the employee and ₱475 to ₱950 will come from the employer
Regardless of what type of SSS contributions you're paying for, always check whether the payments are posted and if the paid contributions are the correct amount required by the SSS.
📌 How to Check Your SSS Contribution Online
You need a My.SSS account before you can continue with your SSS contribution inquiry online. Once you've successfully registered for an online SSS account, you can proceed with these steps on how to check your SSS contribution online.
Step 1: Visit the SSS Website
Access the SSS website at www.sss.gov.ph. Upon entering the website, an I'm not a robot pop-up will appear. Check the box and click Submit.
Step 2: Log in to Your My.SSS Account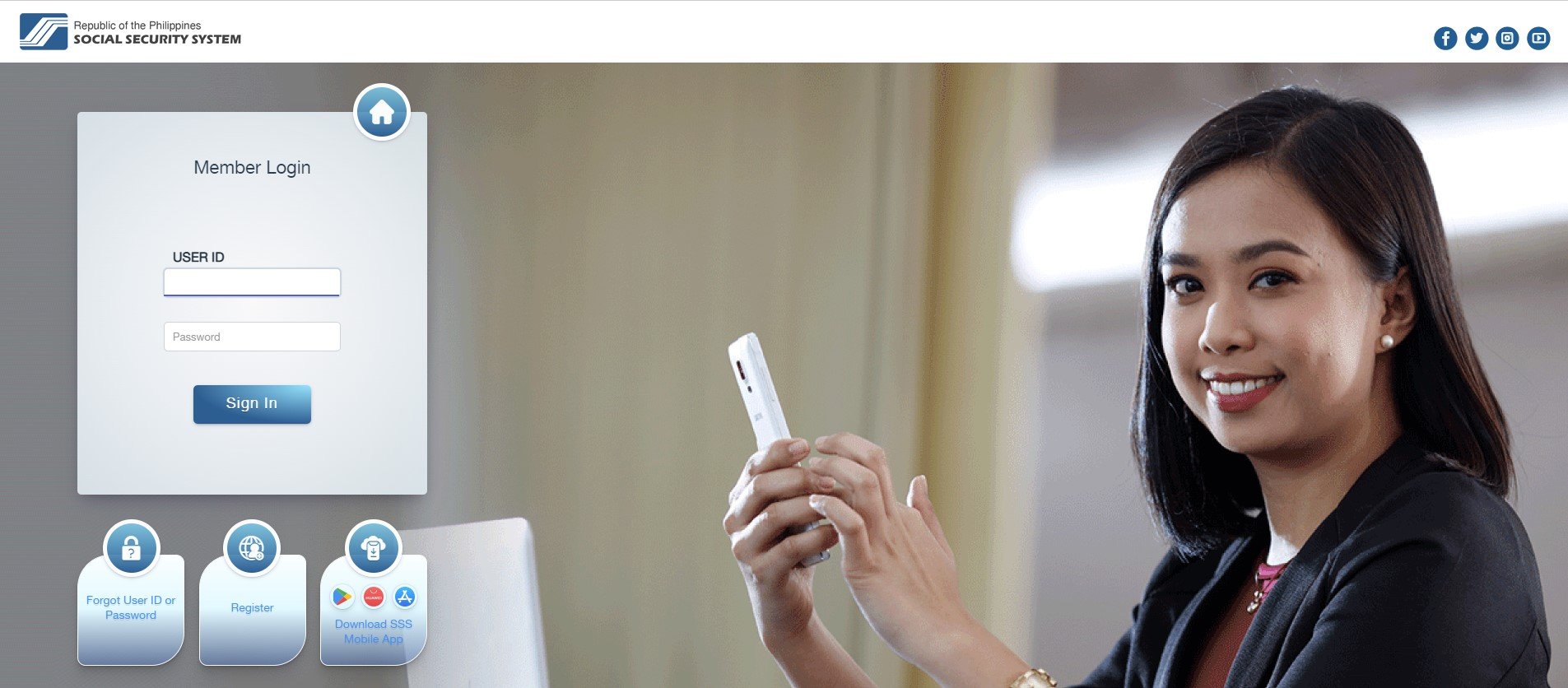 You'll see four buttons on the right panel of the SSS website's homepage: Member, Employer, Coverage & Collection Partner/Contribution Subsidy Provider, and Small Business Wage Subsidy Program. Click Member. A new page will then appear. Provide your My.SSS User ID and Password here.
If you forgot your user ID or password, click Forgot User ID or Password? under the Submit button. You'll see a page where you'll have to enter your user ID (if you forgot only your password) or your email address (if you forgot both your user ID and password.)
Click Submit and check your email for instructions from SSS about the retrieval or reset of your My.SSS account login details.
Step 3: Go to the SSS Contribution Inquiry Page
Hover your mouse on the Inquiry tab. Under this tab, click Contributions. It will then lead you to a page that contains the following:
Monthly contributions

SE/VM Contributions for Self-Employed or Voluntary Members

Flexi Fund for OFWs

Worker's Investment and Savings Program (WISP)

WISP Plus
Click the appropriate tab depending on which contribution you want to check. You'll also see which months have no posted contribution. This may mean you're unemployed during those months or your employer hasn't remitted your contributions yet.
Scroll down to view your total number of SSS contributions posted and your total amount of contributions paid. You can also save and print this page for your own quick reference.
Your SSS Contributions are summarized as follows:
Total Number of Contributions Displayed
Total Number of Contributions Not Displayed
Total Number of Contributions Posted
Total Amount of Contributions
The SE/VM Contributions are summarized as follows:
Number of Payments
Total Amount of Medicare payments
Total Amount of SSS Payments
Total Amount of Payments
The WISP Summary should show:
Beginning Account (amount)
Current Year Contribution
Investment Income
Sub Total / Total
Fixed Amount of Monthly Pension
When you see any inconsistencies or discrepancies in your SSS contribution online, ask your HR department about it (if you're employed) or make the needed corrections (if you're self-employed.) That way, you won't encounter problems applying for an SSS loan or benefit claim.
📌 How Can I Check My SSS Contribution Through the Mobile

App?
Want to know how to access SSS online quickly on your mobile device? Download the official SSS mobile app, which is available for iOS and Android devices. Then take the following steps:
Step 1: Log in to the SSS Mobile App
Use your My.SSS credentials to log in to SSS Mobile and check your contributions.
Step 2: Tap on the Total Contribution Button
On the main page, you'll see your name, your SS number, the date of your last login to the mobile app, and your activity history. You'll also see the number of your total contributions and the last posted contribution. Tap the corresponding tab to see the actual premiums and the total number of contributions posted.
📌 How to Check SSS Monthly Contributions via SMS
Even if you already know how to check SSS contributions online, you also have the option to check them via SMS.
How to check SSS contributions using your SSS number? Register for the SSS Text Service first by texting SSS REG <SS Number> <BDAYmm/dd/yyyy> and then sending it to 2600.
Once you're successfully registered, you'll receive your unique system-generated PIN that you'll use for all inquiries to the Text-SSS facility.
To check your SSS monthly contributions via SMS, simply type SSS CONTRIB<SSS NUMBER><PIN> and send it to 2600.
FAQs on How to Check SSS Contribution Online
1. I heard there will be an

SSS contribution increase in 2023

. When will

my SSS contribution update

take effect?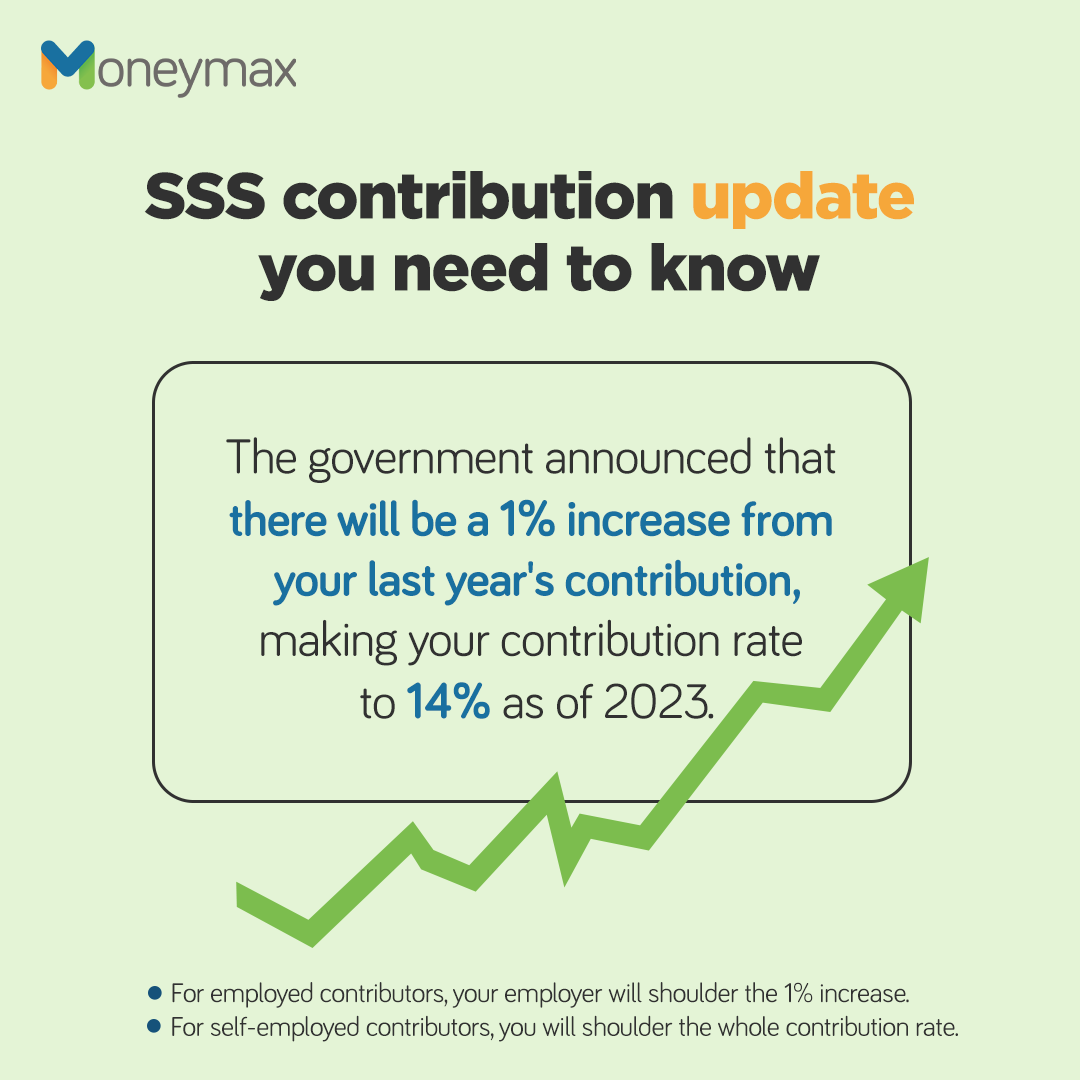 As mandated by the Social Security Act and per SSS President and CEO Rolando Macasaet, the agency has already started implementing the SSS contribution hike.
From the current 13%, the contribution rate increased to 14%. With this SSS contribution hike, employers shoulder the 1% increase, and the 4.5% is deducted from the employee. SSS is mandated to gradually increase the contribution rate by one percentage point every two years until it reaches 15% by 2025.[4]
2.

How do I check SSS contributions online without registration

?
To check your SSS contributions online, you'll need to register for an account first. Go to member.sss.gov.ph, click the Register button, and proceed with the web registration. Once you complete your registration, you can check your SSS contributions.
3.

How do I pay SSS contributions using the SSS Mobile App

?
If you're an OFW or Voluntary SSS member, you can log in to the SSS Mobile App and generate a Personal Reference Number (PRN). This will allow you to pay for your monthly contribution using your preferred payment method. Just tap on Generate PRN, select the membership type and the applicable period, and tap Submit.
4. Can I change or update my SSS contribution online?
Yes. Voluntary members and OFWs can change or update their monthly contributions via the SSS Member Portal.
On the Member Portal homepage, hover on the Payment Reference Number (PRN) - Contributions tab, then click Generate PRN. You'll see a message that you don't have any active Payment Reference Number, so click on Generate PRN to get one.

5. What happens if my contributions weren't paid?
Employer failure to pay SSS contributions is punishable with a fine of not less than ₱5,000 and not more than ₱20,000 or imprisonment for six to 12 years at the discretion of the court.[3]
You can report a delinquent employer to the SSS by visiting the nearest SSS branch. If you've already talked to your employer or the HR department and still no actions were made, you can file a complaint at any SSS branch.
6. What should I do if my latest SSS contribution hasn't been posted yet?
If you're employed, you may follow up with your HR department. Alternatively, you can log in to your SSS account and check your notifications (look for the envelope icon in the upper right corner). You'll see your most recent SSS transactions, including your contribution payments for which period and the amount.
Self-employed and voluntary members may have to wait for three days before payments are posted. If your payment hasn't been posted after a month, you may email PRNHelpLine@sss.gov.ph.
7. Can I still pay for missed SSS contributions?
The SSS doesn't allow retroactive payments. You'll still be entitled to SSS benefits even if you miss a monthly contribution. However, note that certain benefits require a number of contributions before a contingency for members to be eligible.
8. I lost my job. How can I continue paying my SSS contribution?
You'll be recategorized as a self-employed or voluntary member. Just log in to your My.SSS account and generate a Payment Reference Number to pay for your contributions.
You can also set your preferred monthly contribution. Submit a request to the SSS via the portal, and you'll be notified once you can begin paying your contributions again.
Final Thoughts
Being an SSS member entitles you to many benefits, especially in times of need, such as sickness or loss of job. Knowing how to check your SSS contributions online can help you keep track of your payments and correct any errors in your contributions. Doing so will also save you from paying penalties and from being disqualified for a specific claim.
Now that you know how to check SSS contributions online, make sure to log out properly from the site. Clear your browser history to protect your My.SSS accounts from online fraud, especially when you use a computer in an internet cafe or connect to a public Wi-Fi network.

Sources: