If saving money is a foreign concept to your kids, now is the perfect time to teach them good saving habits. As parents, we know saving money is one of the best things kids can do to prepare for the future. But kids being kids, they may not be willing to get on board. For them, the idea of putting money away may also seem dull or unexciting.
Instead of watching them spend their excess allowance or aguinaldo this Christmas on food and toys, encourage them to put it in a savings account. Open a UCPB Start2Save Junior Savings Account to help them grow their savings and develop a life-long habit of saving.
Find out more about the UCPB Junior Savings Account in this quick and easy guide.
What is

UCPB Start2Save

?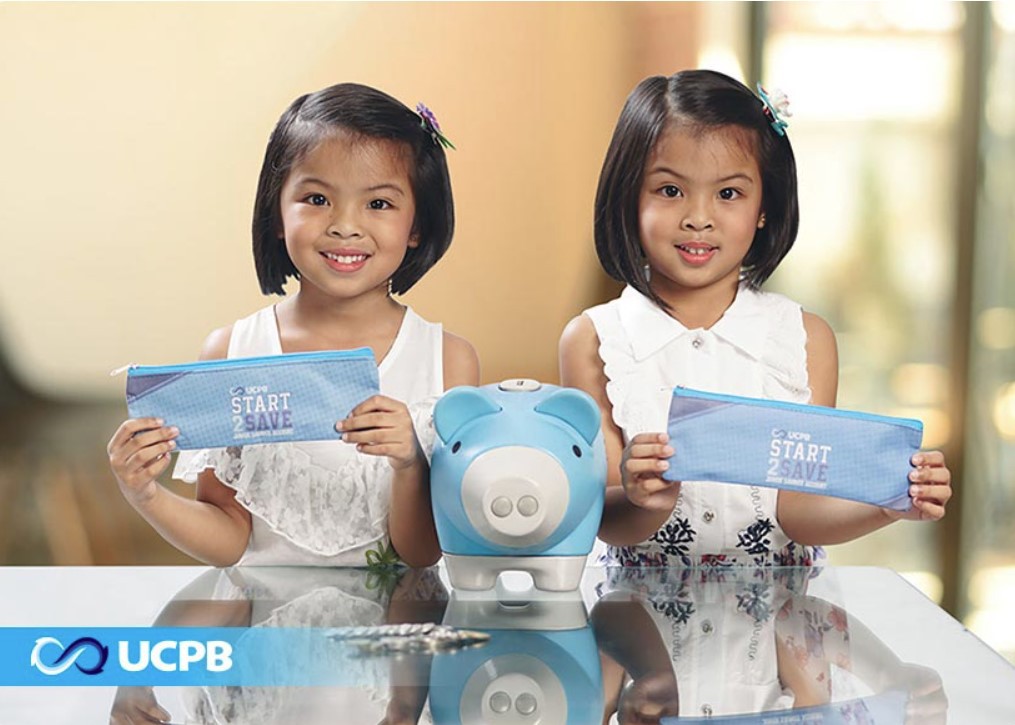 Putting your kid's money in a piggy bank is a good start. But as they grow older, you might want to consider putting their money in an actual bank.
Start2Save is a savings product offered by United Coconut Planters Bank (UCPB) and is one of the most convenient and kid-friendly savings accounts in the Philippines.
UCPB Start2Save Features
This UCPB kiddie savings account offers a fun and easy way for kids and teenagers to save money. You can enjoy the following features as well:
Low initial deposit and maintaining balance

Comes with a passbook and ATM card with an EMV chip

Birthday gift from their maintaining branch on their birth month

Principal accountholders may enroll in UCPB Connect and UCPB mobile phone banking service.

The account will be converted to a UCPB Regular ATM or Passbook Savings account when the child turns 20.
Related reading: ATM Fees in the Philippines: How Much Will Your Transactions Cost?
How Much to Open a UCPB Start2Save Account?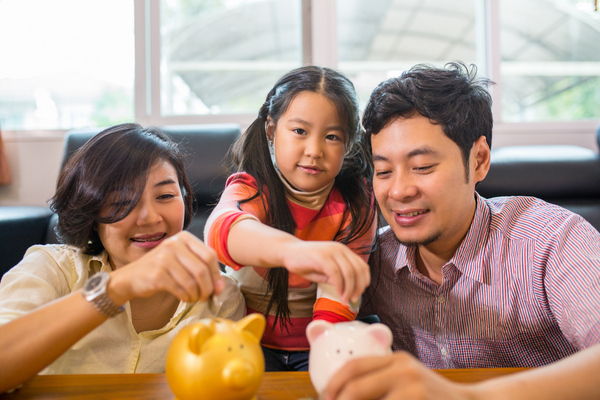 With an initial deposit of just ₱100, you can already open this savings account for your child or teenager.
UCPB Start2Save Maintaining Balance and Interest Rate
For this starter type of savings account, you only need ₱100 as maintaining balance. UCPB Start2Save's interest rate is 0.1%.
Read more: Where to Open a Savings Account with No Maintaining Balance?
Requirements to Open a UCPB Start2Save Account
The UCPB Start2Save kiddie savings account is for kids and teenagers aged seven to 19. To open an account, you only need your child's school ID duly signed by the head or the principal of the school, a 1x1 colored ID picture, and an initial deposit of ₱100.
You'll also need to accomplish the following UCPB account opening forms:
Customer Information Sheet

Signature Card and Account Information Card

ATM Card Application
How to Open a UCPB Start2Save Account in the Philippines
Once you have all your requirements, you can now open a UCPB Start2Save account for your child. Just follow these steps:
Go to the nearest or your preferred UCPB branch.

Inform the branch staff at the New Accounts desk that you want to open a Start2Save account.

Accomplish the application form for a Start2Save account and make the initial deposit of ₱100.

The reference and account number will be on the validation slip, so keep it in your files.

Come back to the branch when it's time to collect your passbook and ATM card.
How to Enroll Your Account to UCPB Connect and Mobile Phone Banking
Currently, individual UCPB savings and checking accounts, as well as non-Emoney Payroll Accounts, can enroll in UCPB Connect and mobile phone banking. Here are the steps:
Go to www.ucpb.com.[1]

You'll see LANDBANK on the landing page.

Click Connect Login/CM.Biz Login

on the menu on the right.

Choose UCBP Connect

.

Select New User?

and fill out the online form with the required information, including your ATM account number, card number, and PIN for ATM accounts. For non-ATM accounts, print the completed form and bring it to your UCPB branch with two valid IDs.

You can now use UCPB Connect by logging in with your user ID and password. You'll need to change your password during your initial login.
You can use UCPB mobile banking one banking day after your successful enrollment to UCPB Connect. Use the same login details when connecting to the mobile banking app.
UCPB Start2Save FAQs
1. What will happen to UCPB Start2Save with the UCPB and LANDBANK merger?
UCPB account numbers will be converted and migrated into LANDBANK account numbers based on the LANDBANK account counterpart. You'll receive an SMS, letter, and email notification regarding the account migration and when to claim your new ATM and passbook.
2. Will the Start2Save's initial deposit and maintaining balance be retained?
The Start2Save account will be converted to a LANDBANK ATM savings account. There won't be a passbook, and the maintaining balance and minimum ADB requirement will be ₱500.
There will also be a service fee of ₱200 if you fall below the ADB requirement for two consecutive month-ends and every month-end after.
3. Do I need to fill out forms again for the newly converted LANDBANK account?
No need to accomplish account opening forms again. You just need to update your Client Information online or by visiting your maintaining branch.
4. How can I get in touch with UCPB?
For your account-related concerns, you may call UCPB at +632 8811-9111 or its toll-free line at 1-800-1-888-9777 (from any PLDT landline). Alternatively, you can send an email to crc@ucpb.com.
Further reading: BPI Jumpstart Savings Account: Features, Requirements, and Other FAQs
Final Thoughts
It's never too early to teach your kids the value of money and the importance of saving. When they know that every peso matters, they will spend it more wisely and find ways to make it grow and work for them in the future.
To ensure that their curiosity and interest in money management remains strong, provide them with a simple, reliable, and no-frills kiddie or junior savings account like the UCPB Start2Save.

Source: [1] UCPB website