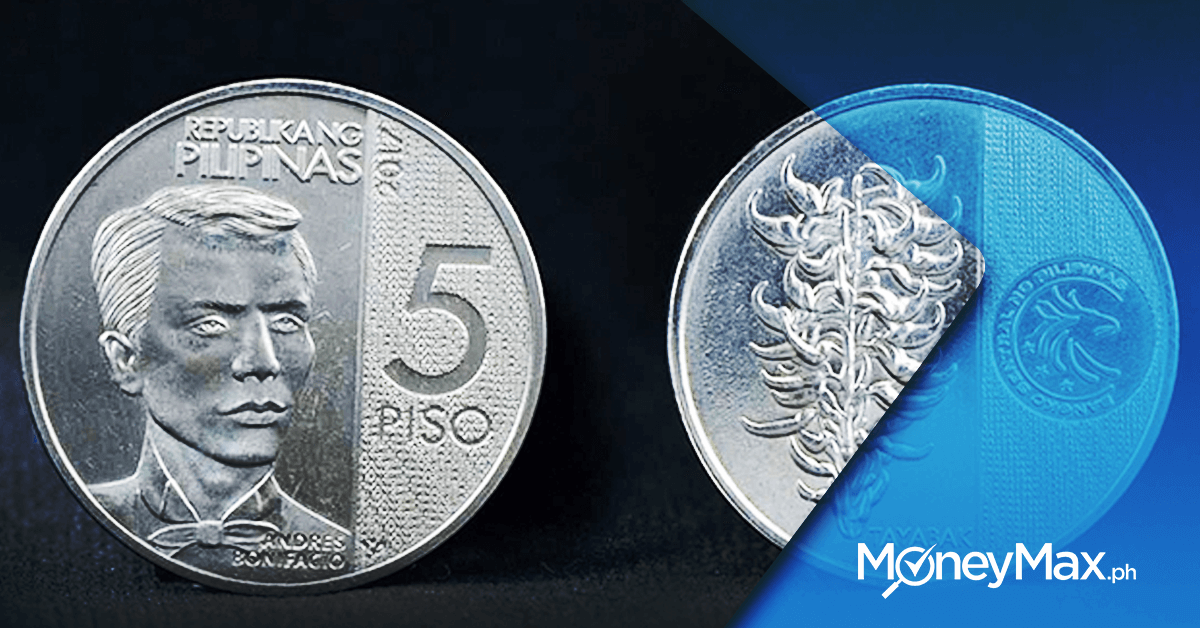 Change is good, especially if it means improving our daily lives. However, there are some changes we deem unnecessary. These are the changes we can live without, the changes that make us go "What? The old one's better." If you're familiar with this scenario, know that this is exactly how we feel about the new 5-peso coin.
The New 5-Peso Coin
In November 29, 2017, the Bangko Sentral ng Pilipinas (BSP) announced a new design[1] for the 5-peso coin. It features Filipino revolutionary leader Andres Bonifacio as to commemorate his 154th birthday. The newly designed coin is under the New Generation Currency (NGC) Coin Series, a project launched by the BSP in 2010.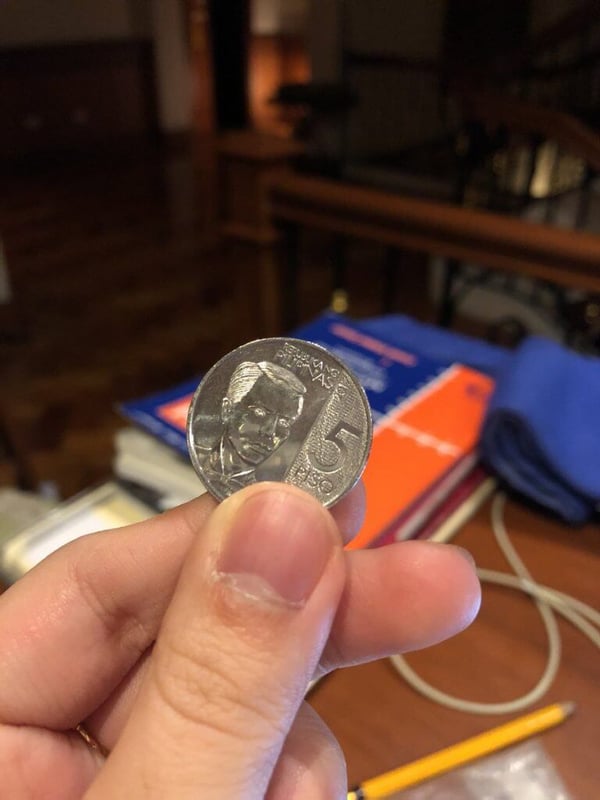 Weighing 7.5 grams, the obverse of the coin bears the inscription "Republika ng Pilipinas" and the name and profile of Andres Bonifacio. The reverse features a Philippine plant called "Tayabak" and the BSP logo. It boasts of "corrosion resistance" abilities to prevent forgery.
Compared to the old 5-peso coin, the new coin looks simpler and more up-to-date. If you can remember, the old singko features General Emilio Aguinaldo on the obverse and the BSP logo on the reverse. It is primarily made of nickel-brass, a compound that contributes to its yellow-gold hue.
Related Articles:
So What's the Problem with This New Coin?
When the new 5-peso coin circulated this year, it garnered different-yet-mostly-negative reactions from netizens. Many Twitter and Facebook users found it extremely similar with the 1-peso coin due to its silver color and medium size. Here's a photo by Twitter user @gionlss to compare: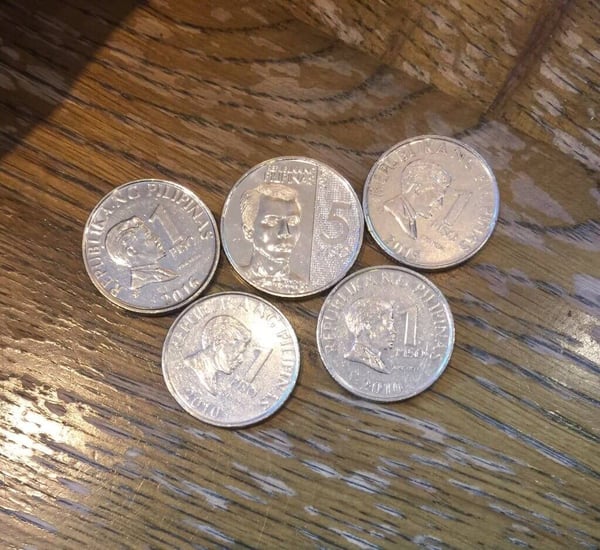 Looks similar, right? This new design led to numerous complains online. Here are some posts we can totally relate to.
Dear @BangkoSentral what the hell were you guys thinking when you released the new 1 & 5 Peso Coins. THEY'RE ALMOST IDENTICAL IN SIZE AND IT'S HARD TO DIFFERENTIATE THE TWO ESPECIALLY WHEN PAYING TOLL OR PARKING WHEN ALL COINS ARE INSIDE A CUP HOLDER

— dominic padilla (@randomrun) January 8, 2018
let me just say the new 5-peso coin and the 1-peso coin are too similar

im so sure there will be chances of confusion ESPECIALLY if u use coins all the time

who the hell thought of this it's so dumb

— franchesca (@bibliotechesca) January 9, 2018
I have lots of new 5 peso coins and without realizing binabayad ko sila as piso ??‍♀?

— Ahrissa ? (@ahrissaclaire) January 13, 2018
Due to the confusion, the BSP released a guideline on differentiating the new 5-peso coin from the current 1-peso coin. According to the central bank, the 5-peso coin is heavier, thicker, and slightly larger[2] compared to our beloved piso. The 1-peso coin weighs 6 grams and is one millimeter smaller than the new 5-peso coin. It also has ridges unlike the 5-peso coin that has smooth sides. The color, however, is hard to differentiate since both are silver and nickel-plated.
What We Can Do
Giving out a 5-peso coin when you only need to pay 1 peso is indeed an inconvenience. So what we can do for now is be more cautious of the coins we pay. The BSP believes that with increased usage, the features of the 5 peso and other denominations in the NGC series (to be released next month) would gain "greater familiarity" to citizens nationwide.
We do hope so because 4 pesos is still a huge sum for most Filipinos. We all worked hard for our money so inconveniences like this should be temporary. Yes, change is good and inevitable, but it doesn't need to be difficult.
What do you think of the new 5-peso coin? Do you find it inconvenient as well? Let us know in the comment box below.
Compare car insurance, credit cards, and loans. Check our products to know more.
Sources: