It's not a bird, it's not a plane, it's another edition of Moneymax Reviews! Our exploration of the best credit cards in the Philippines continues with our first entry from HSBC. How well can HSBC's beginner-friendly credit card fare in this HSBC Red Mastercard review? Let's find out.
HSBC Red Mastercard Features
Before we go any further, let's first judge the card by its features. Looking at the list below, it's easy to see why the HSBC Red Mastercard is a popular choice. Just look at that low annual fee and annual income requirement.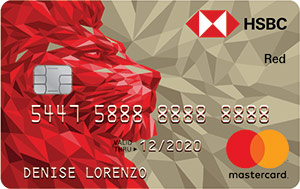 Annual fee: PHP 2,500 (free on the first year)
Interest rate: 2%
Minimum monthly income requirement: PHP 16,667
Cash advance fee: PHP 200 per transaction
Late payment fee: PHP 1,000 or unpaid minimum amount due, whichever is lower
Overlimit fee: PHP 800
Foreign transaction fee: 2.5% of the converted sum plus reimbursement of the assessment fee charged by Visa/MasterCard to HSBC equivalent to 1% of the converted sum
Card replacement fee: PHP 400

Why Should I Get an HSBC Red Mastercard?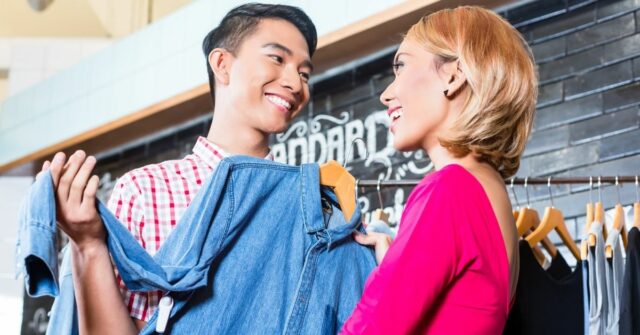 So what do you get for a seemingly affordable credit card? Two words: accelerated rewards. For every PHP 20 spend on qualified spend categories, you earn 4 bonus points.
What are these qualified spend categories, you ask? They just happen to be the four that matter: dining, shopping, overseas, and online purchases. That's quadruple the points compared to other credit cards.
For example, you can earn 4x points when you dine in at Pancake House, Italianni's, Barcino, Las Flores, Gloria Maris, Draft, Relik, Aubergine, and Edsa Shang Summer Palace, among others. You'll also earn points for shopping at SM, Landmark, Robinson's, and Rustan's Department Stores. While you're at it, add more points by shopping at Uniqlo, Zara, Marks and Spencer, and others.
Earn enough points and convert them to special items, gift certificates, vouchers, and even air miles. The HSBC Red Mastercard has an exclusive rewards catalog[1] where you can browse the exact reward you want to redeem. You can even use your points to donate to charities like the World Wide Fund and Childhope Asia Philippines. Give it a peek to see what your future rewards will be.
Read more: HSBC Credit Card Application: A Guide for First Timers
---
🎁 Free Gift from Moneymax: ₱2,500 GCash, JBL Go 3, or realme Buds Air 3

Eligible cards: All HSBC credit cards

Promo period: Until May 31, 2023

Not an HSBC credit cardholder yet? Apply for an HSBC card through Moneymax during the promo period (and get approved subsequently) to receive an exciting free welcome gift! Choose from ₱2,500 GCash, a JBL Go 3 portable waterproof speaker (worth ₱2,399), or realme Buds Air 3 wireless earbuds (worth ₱3,990). Terms and conditions apply.
This Moneymax HSBC GCash/JBL/realme promo runs until May 31, 2023 only. So hurry and apply now!
---
What Perks Can I Enjoy with My HSBC Red Mastercard?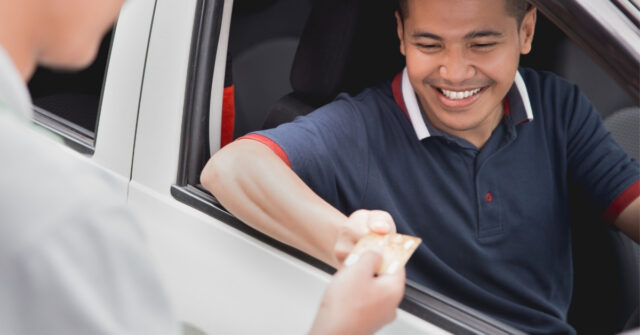 Aside from enjoying the spoils of accelerated rewards, owning an HSBC Red Mastercard also gives you access to HSBC's credit card perks. For starters, how about a 6% rebate on your first Caltex fuel purchase and 3% rebate on succeeding fuel purchases? Now that's a great money-saver, especially in the new normal. Also, the annual fee is free for the first year.
As if those perks are not enough, this HSBC credit card entitles you to shopping and dining promos, as well as exclusive privileges at over 27,000 establishments worldwide.
Also, you get to avail of HSBC's nifty installment plans, starting with its 0% card installment plan.[2] By using your HSBC Red Mastercard to purchase high-ticket items like groceries, gadgets, appliances, plane tickets, and others, you can pay in monthly installments with flexible terms up to 24 months.
You can also fund any unplanned expenses with HSBC's cash installment plan.[3] It's a more convenient way to get a cash advance from your HSBC Red Mastercard. Get cash and pay for it in flexible and affordable installments. And if you're looking to transfer your balance from your old credit card, the HSBC Mastercard is a great choice to save on interest and finance charges.
Your HSBC Red Mastercard also comes with HSBC Autocharge, a feature that automatically charges your bills to your card. For added convenience, your credit card bill will be sent to you via email in the form of an eStatement. These features may not be as exciting as the others, but you can never count out these small yet significant conveniences.
Convinced yet? Then get started with your HSBC credit card application right here.

HSBC Red Mastercard Alternatives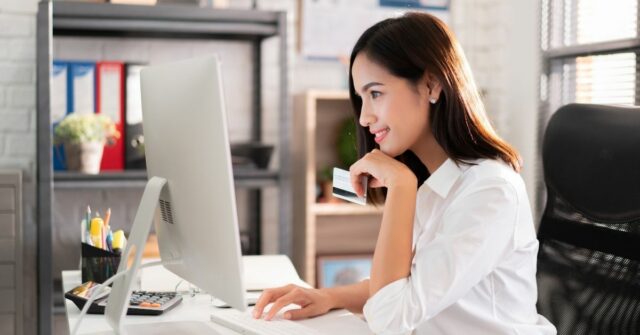 While reading this HSBC Red Mastercard review, you might realize it doesn't suit you. Despite its useful and exciting features, the Red Mastercard has one thing going against it: you need to have a credit card owned for at least one year. It could've been a grand slam for first-time cardholders out there. If you want to make your way to owning one, look for credit cards with easy requirements.
Perhaps you can give the Citi Simplicity+ Card a try? With no annual fees to worry about, you can start using it for a year until you're ready for your next credit card. You can read our review of Citi Simplicity to check if this one's for you.

Note: This product is sold by Union Bank of the Philippines, using certain trademarks temporarily under license from Citigroup Inc. and related group entities.
If you want more rewards, the Citi Rewards Card is also a strong contender. If you're set on getting any Citibank credit card, apply through Moneymax, get approved subsequently, and meet the spend requirement to get a free GCash eGift.

Note: This product is sold by Union Bank of the Philippines, using certain trademarks temporarily under license from Citigroup Inc. and related group entities.
If you're looking for a second or third credit card, then the HSBC Red Mastercard is a good choice. But if rewards don't interest you the slightest, check out the HSBC Gold Visa Cash Back.
For a slightly higher annual fee, you get a 5% rebate on dining transactions and a 3% rebate all year round. Practical cardholders should check our HSBC Gold Visa Cash Back review to learn the perks of getting this card.

But if you just want a no-fuss credit card with no annual fees, then check out the Metrobank M Free Mastercard. It may not have a roster of exciting perks, but it's packed with value-added services for online and in-store shopping that you probably won't miss getting rewards.

Final Thoughts
And that closes our HSBC Red Mastercard review. Did it entice you to apply for one after knowing its pros and cons? We wouldn't blame you if it did. After all, it's an all-around great choice, provided you already have a credit card.
Another edition of Moneymax Reviews is in the books. Do you want to see other HSBC credit cards go through our lenses? Sound off on our social media channels what you want to see next.

Sources: